Posted on 2015-10-08
Visiting the Douro Valley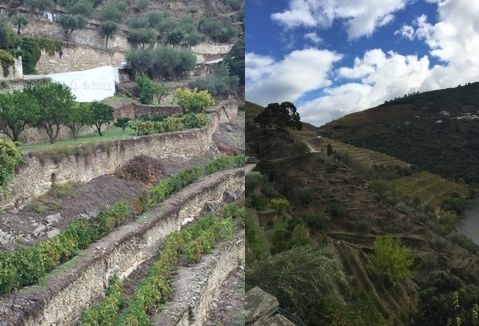 Author: Dirk Chan

Today, we left Porto behind and proceeded to the Douro Valley to visit the vineyards. From Porto to Regua and then on to Pinhao. First, let me say this drive is breathtaking and one of the most dramatic drives anywhere, the winding twisty roads are steep and delightful for those seeking great views (not enough spots for turn offs and picture taking!) - the gardens, the terraced vineyards, beautiful old buildings, colorful walls and lots of trees (pine, oak and eucalptus) all stimulate the senses. The car driver is stressed for any moment you can go over - there is no speeding here so give yourself plenty of time as patience will be required. It is a nightmare for anyone who suffers from car sickness - Gravol city. We remarked with laughing coincidence when the Beatles' Long and Winding Road shuffled itself into play as we approached Fonseca's Quinta do Panascal.

Some four km's west of the town of Pinhao is where Fonseca's Panascal produces some of the best ports in the region. Panascal takes its name from the cocksfoot grass that proliferates across the hillside. Its west and southwest facing site means the entire area is exposed to sunlight. Different slopes produces grapes of different character that give the Fonseca ports is complexity and unique character. Similarly, different grapes are planted in different areas - Tinta Roriz are on a ridge, Touriga Nacional on high slopes and Touriga Francesa in low lying areas. The 70+ hectare estate is Fonseca'sflagship estate.

Available Fonseca ports at deVines:

Fonseca Bin 27 Vintage Character Port - $23.99

Fonseca 20 Year Old Tawny Port - $72.99

2007 Fonseca Vintage Port - $139.99

2011 Fonseca Vintage Port - $139.99

2000 Fonseca Vintage Port - $199.99

1983 Fonseca Vintage Port - $269.99

1985 Fonseca Vintage Port - $369.99






Next up, we visited the spectacular Quinta do Roêda, the only estate of Croft, who was purchased by the Taylor Fladgate group back in 2001. Located in the Cima Corgo a short distance up river from Pinhão, its sizeable 100+ hectare property is in a prime sun-drenched location, but a lot of work has had to take place since the purchase to renovate the rather run-down vineyards who for the longest time produced only average ports given its prime and desired location. There are 75 year old vines on this 300 year old estate. Croft hit the headlines with its innovative Croft Pink rose style of port back in 2005, and is rapidly building a new reputation for high quality Vintage Ports as its 2011 VP and 2012 Quinta do Roeda clearly shows.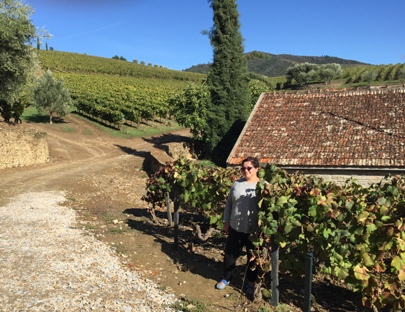 2008 Croft Late Bottled Vintage Port - $25.99

Croft Pink Port - $26.49

2011 Croft Vintage Port - $114.99

The Douro Valley is enchanting and speaks of terroir from the get go, it displays its old heritage, sings of the hard work required to cultivate and produce the delightful port wines we've come to enjoy from here. If you have vertigo you won't be picking grapes here! I have read about the Douro region, but seeing is believing and certainly makes you appreciate the end product that much more.