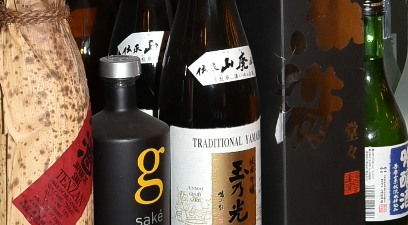 Author: Dirk Chan
Sake, the famous Japanese rice wine is made by fermenting rice that has been polished to remove the bran. Unlike wine, in which alcohol (ethanol) is produced by fermenting sugar that is naturally present in fruit, sake is produced by a brewing process more like that of beer, where the starch is converted into sugars before being converted to alcohol.
deVine's is hosting an evening of Saké with certified sake specialist Chris Maybroda from Calgary. Chris will talk all things sake, the grain of rice, the different grades of bottlings, the brewing process, serving temperature, serving apparatus, food pairing as well as history and etiquette. Throughout the sit-down tasting, guests will experience an array of Sake and dessert Sake's. A selection of Japanese maki's will be the food pairing. It's been two years since Chris was last here, and the
last time was a thrilling experience for the attendees – don't miss it.
More information and to register for the tasting, click here….