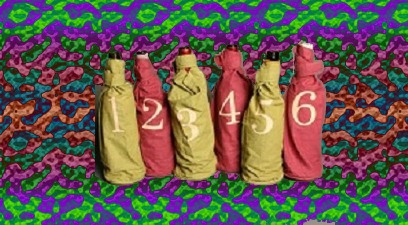 Author: Dirk Chan
In this our final Single Blind FaceOff red wine event in the series, we are going to test your palates one last time in a tasting combining all three grapes previously showcased in this series: Pinot Noir, Cabernet Sauvignon and Syrah, two of each plus a final double blind bottling (completely un-named on the menu) that hopefully you can identify from what you've learnt throughout this series – it is the Are You Well Red test.
A single-blind tasting is where you know the identity of all the wines in the tasting, but you don't know which of these wines are in front of you – the point is to see if you can correctly guess which wine is in your glass. Blind tastings can be serious if you're going to test for a Sommelier test, but here we're very light-hearted and more fun focused rather than competitive.
At the end of the evening, we'll vote for the 'best of tasting' to decide on the winner of our FaceOff. Test your blind wine tasting skills in this relaxed yet informative tasting. Only 30 spots available for this sit-down event.
More information about the wines we'll be tasting, and to register for the event, click here….