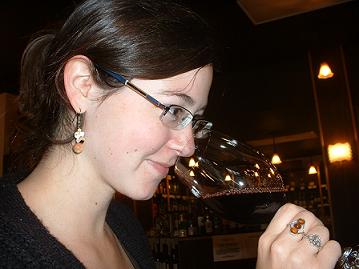 Author: Melissa Priestley
Lately I've been a wee bit obsessed with wine language – perhaps unsurprising, given my penchant for both subjects.  What set me off this time was reading a tasting note in which the critic described the wine's aroma as "tannic." I felt an irrepressible urge to clarify this, as it is totally incorrect.
You can't smell tannins. Or acid. Or sugar. Or alcohol. Using any of these words to describe a wine's aroma is wrong, plain and simple (and it marks you as an amateur). These components are only detectable on the palate, as a sensation in your mouth. Certain aromas can make you anticipate a wine to be tannic (concentrated fruit, dark chocolate) or acidic (citrus fruit, vinegar) or sweet (candied fruit, butterscotch), but it is important to note that you aren't actually smelling these components.