Wow…Thanksgiving week is already upon us, where did September go? So here is our annual picks to accompany the classic turkey and/or ham dinner with all its fixings. Start your evening off with a sparkling wine, followed by whites, reds, a dessert wine and perhaps a port to end.
Sparkling Wines
Sparkling wines are a great way to start any function whether its a greeting aperitif or to pair with appetizers. Lively and clean, these will get everyone ready for what's to come next.
NV Cune Cava Brut (Catalonia, Spain) – $19.99
NV La Tordera Saome Prosecco DOC Brut (Veneto, Italy) – $21.99
NV Laurent Cognard Co. Cremant de Bourgogne Blanc de Noir (Burgundy, France) – $59.99
Champagne
Now if you serve Champagne, your audience will immediately know you're here to do some serious partaking and celebrating.
NV Champagne J-M Seleque Solessence Brut (Champagne, France) – $49.99
NV A. Margaine Rosé Premier Cru (Champagne, France) – $59.99
2005 Nicolas Maillart Blanc de Noirs Premier Cru Les Francs de Pied (Champagne, France) – $149.99
2002 Bollinger R.D. Extra Brut (Champagne, France) – $349.99
Whites & Pinks
Whites with a touch of sweetness is preferred because of the sweetness of some of the fixings – candied yams, cranberry sauce, and honey for the glazed ham. A completely dry white will seem more austere and void of fruit due to the sweetness of the food so I recommend Rieslings (dry or off-dry, both work), Gewurztraminers or other Germanic or Alsace varietals. Having said that, some will always go with a dry creamy Chardonnay irregardless and that's perfectly fine. Also, don't forget that rosés work really well too!

2016 Hess Family Amalaya Salto Torrontes Riesling (Calchaqui, Argentina) – $16.99
2015 Thomas Henry Chardonnay (California – Sonoma, United States) – $21.99
2015 Hexamer Meddersheimer Rheingrafenberg "Quarzit" Riesling QbA (Nahe, Germany) – $24.99
2014 Belisario Cambrugiano Verdiccio di Matelica Riserva (Marches, Italy) – $37.99
2014 Domaine Weinbach Cuvée Ste.Catherine Pinot Gris (Alsace, France) – $79.99
2014 William Fevre Chablis Grand Cru Les Clos (Chablis, France) – $139.99
2016 Domaine Montrose Rose (Languedoc-Roussillon, France) – $18.99
2016 San Filippo Le Coste Rose (Tuscany, Italy) – $29.99
Reds
For reds, try to avoid the big oaky tannic monsters. Oak and tannins are the enemies when pairing with slightly sweet food, try for a red with lots of up-front fruit, little oak and a soft tannins like a Beaujolais (served slightly chilled) or a Pinot Noir.
2015 Undurraga Sibaris Reserva Pinot Noir (Maipo Valley, Chile) – $18.49
2015 Dominique Piron Beaujolais-Villages (Beaujolais, France) – $22.99

2012 Bodegas Chayee Bourras Bonarda (Mendoza, Argentina) – $24.49
2014 Clos du Soleil Grower's Series Syrah (BC, Canada) – $31.99
2013 Roche de Bellene Cote-de-Nuits-Villages Vieille Vignes (Burgundy – Cote de Nuits, France) – $49.99
2012 Domaine Lafond Roc-Epine (Chateauneuf-du-Pape, France) – $51.99
2009 Livio Sassetti Pertimali Brunello di Montalcino (Tuscany, Italy) – $69.99
2013 Quinta do Vale Dona Maria Red (Douro, Portugal) – $74.99
2006 Quintarelli Valpolicella Classico (Veneto, Italy) – $109.99
2005 Domaine d'Ardhuy Corton Hautes Mourottes Grand Cru (Burgundy – Cote de Beaune, France) – $149.99
2000 Château Lafon-Rochet (Bordeaux – St. Estephe, France) – $169.99
2013 Somerston Celestial Cabernet Sauvignon (California – Napa Valley, United States) – $199.99

Dessert
Sweet dessert wines and Port are always good for the final touches of a meal: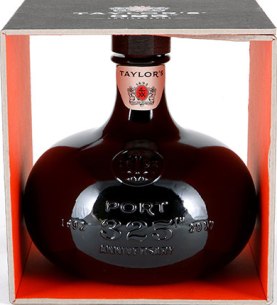 2009 Royal Tokaji 5 Puttonyos Aszu (Hungary) – 250mL – $24.99
2003 Château Suduiraut (Bordeaux – Sauternes, France) – $59.99
JM Fonseca Trilogia Moscatel de Setubal (Portugal) 750mL – $104.99
2001 Avignonesi Occhio di Pernice Vin Santo (Tuscany, Italy) – $349.99
2011 Porto Quevedo Late Bottled Vintage Port (Douro, Portugal) – $33.99
NV Taylor Fladgate 325th Anniversary Limited Edition Tawny Port (Douro, Portugal) – $47.99
1985 Fonseca Vintage Port (Douro, Portugal) – $389.99
Note our regular store hours are in affect this long weekend, except holiday monday when we're open from noon-5pm.
Happy Thanksgiving everyone!