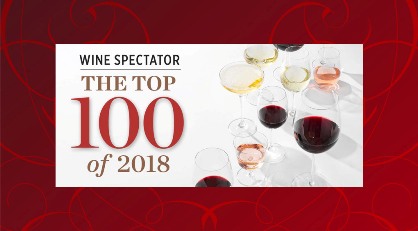 Author: Dirk Chan
The popular American wine publication Wine Spectator reviews over 15,000 wines every year, and in mid November, they issue their Top 100 Wines of the Year amids much fanfare and hoopla. This has been an ongoing tradition since 1988.
The retailers follow closely and will bring in as many of the Top 100 as available. This year's list is less American centric than other years, and we are fortunate to get the right wines with the right vintage for your consideration. Note many of these are limited so get yours early to avoid disappointment.
Also, remember to register for our Top Wines of the Year tasting that will feature four wines from this Wine Spectator list as well as four of deVine's staff favourites for 2018.
Check out the available Wine Spectator Top 100 Wines..
Register for the Top Wines of the Year Tasting.