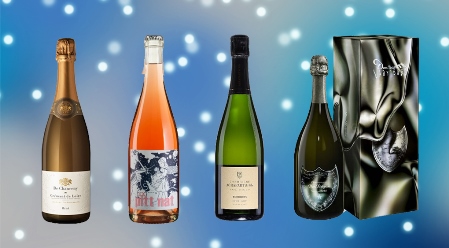 Author: Dirk Chan
From all of us at deVine's to you and yours, we wish you a very Happy New Year in 2023 with all the best for happiness, good health and prosperity.
May good health and fortune and luck follow you wherever you go and in all that you do for the coming year. We thank you for your continued patronage!
Ed, Annabelle, Chad, Dirk, Kandice, Llyr, Brad, Bob and Mark
Here are some New Years Wine recommendations for your consideration. Have a fun New Years, and remember to drink responsibly.
First, pictured (left to right)
NV De Chanceny Cremant de Loire Brut (Loire Valley, France) – $24.99
2020 Pittnauer Pitt-Nat Sparkling Rose (Burgenland, Austria) – $39.99
NV Champagne Agrapart Terroirs Grand Cru Extra Brut Blanc de Blancs (Champagne, France) – $139.99
2010 Moet & Chandon Dom Perignon x Lady Gaga Limited Edition Brut (Champagne, France) – $369.99
Sparkling
NV Pere Ventura Chic Barcelona Cava Brut (Penedès, Spain) – $18.99
NV La Jara Brut Prosecco (Veneto, Italy) – $21.49
2021 Huber Sparkling Rosé (Traisental, Austria) – $24.99
2019 13th Street Gamay Blanc de Noir (Ontario, Canada) – $38.99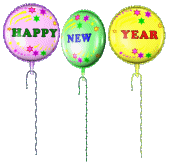 Champagne
NV Champagne Baron-Fuente Grande Reserve Brut (Champagne, France) – 375mL $42.99
NV Champagne Liebart-Regnier Les Sols Bruns Demi-Sec (Champagne, France) – $62.99
NV Champagne Philipponnat Royale Reserve (Champagne, France) – $78.99
NV Piper-Heidsieck Brut Lipstick Edition (Champagne, France) – $94.99
NV Bollinger Special Cuvée Brut (Champagne, France) – $104.99
NV Champagne La Rogerie La Grande Vie Grand Cru (Champagne, France) – $114.99
NV Taittinger Brut Les Folies de la Marquetterie (Champagne, France) – $124.99
2014 Bereche et Fils Le Cran Ludes Extra Brut Premier Cru (Champagne, France) – $154.99
NV Egly-Ouriet Grand Cru Tradition Extra Brut (Champagne, France) – $181.99
2004 Bollinger R.D. Extra Brut (Champagne, France) – $379.99
Something Sweet & Sparkling
2021 Vietti Moscato d'Asti (Piedmont, Italy) – $40.99
Here are our store hours leading up to the New Years:
Tuesday, Dec 27 – Closed
Wednesday, Dec 28 thru Friday, Dec 30 – 11-7pm
Saturday, Dec 31 – 11-6pm
Sunday, Jan 1 – Closed