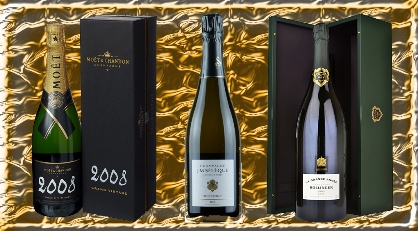 Author: Dirk Chan
From all of us at deVine's to you and yours, we wish you a very Happy New Year in 2018 with all the best for happiness, good health and prosperity.
May good fortune and luck follow you wherever you go and in all that you do for the coming year, 2018.
We thank you for your continued patronage!
Ed, Annabelle, Chad, Dirk, Kaitlyn, Cody, Bob, Kandice, Percy, Jean and Mark
Here are some New Years Wine recommendations for your consideration. Have a fun New Years, and remember to drink responsibly:
Pictured (left to right)

2008 Moet & Chandon Grand Vintage (Champagne, France) – $94.99

NV Champagne J-M Seleque Solessence Brut (Champagne, France) – $49.99
2005 Bollinger La Grande Année Brut (Champagne, France) – $189.99
Sparkling
2013 Domaine Rosier Cuvee du Rosier (Languedoc-Roussillon, France) – $19.99
NV Segura Viudas Brut Reserva Cava (Penedès, Spain) – $19.99
NV La Tordera Saome Prosecco DOC Brut (Veneto, Italy) – $21.99
NV Rolet Cremant du Jura Brut Rose (Jura, France) – $28.99
2012 Anthonij Rupert Wines L'Ormarins Blanc de Blancs (Franschoek, South Africa) – $38.99
NV Domaine Rosier Cuvee Ma Maison Rose Cremant de Limoux (Languedoc-Roussillon, France) – 1.5L – $47.99
2014 Quinta do Soalheiro Espumante Bruto Alvarinho (Vinho Verde, Portugal) – $48.99
Champagne
2010 Champagne Pol Cochet Millesime Blanc de Blancs (Champagne, France) – $59.99

NV Pierre Peters Cuvée de Reserve Grand Cru Blanc de Blancs (Champagne, France) – $66.99
NV Nicolas Maillart Brut Rosé Grand Cru (Champagne, France) – $71.99
NV Ruinart R de Ruinart Brut (Champagne, France) – $84.99
NV Veuve Clicquot Ponsardin Yellow Label Brut (Champagne, France) – 1.5L – $159.99
NV Egly-Ouriet Grand Cru VP Extra Brut (Champagne, France) – $159.99
2002 Pol Roger Cuvée Sir Winston Churchill Brut (Champagne, France) – $239.99
2000 Devaux Millesime Brut Reserve (Champagne, France) – 1.5L – $249.99
2002 Krug Brut (Champagne, France) – $409.99
NV Krug Rosé (Champagne, France) – $464.99
Something Sweet & Sparkling
2016 Yalumba Christobel's Moscato (Eden Valley, Australia) – $16.99
2016 G. D. Vajra Moscato d'Asti (Piedmont, Italy) – $25.99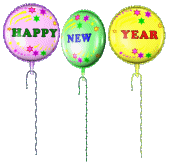 Here are our store hours leading up to the New Years:
December 25, 26 – CLOSED
Wednesday, Dec 27 – 12:00 pm – 6:00 pm
Thursday, Dec 28 – 12:00 pm – 6:00 pm
Friday, Dec 29 – 10:00 am – 6:00 pm
Saturday, Dec 30 – 10:00 am – 6:00 pm
Sunday, Dec 31 – 12:00 pm – 6:00 pm
Sunday, Jan 1 – Closed