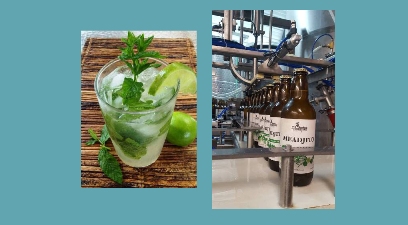 Author: Dirk Chan
Opened since 2010, the Fallentimber Meadery is located northwest of Water Valley in the foothills of the Rockies.
Their honey is collected from hives placed along a narrow band at the eastern edge of the foothills, giving the bees access to a wide variety of wildflowers and clover that cover the hills, but limits their exposure to the expansive croplands to the east. In addition to careful hive placement, their honey is meticulously handled, and never pasteurized, to ensure that it retains a natural, fresh from the comb flavour. The result is a honey that is ranked among the best in the country.
New to our market is their gluten free hopped mead, the Meadjito – $9.49 in 500mL bottles. Lots of people are asking for this, it is really refreshing with a good balance of flavours, not too sweet. Marvelous for a hot day.
Other Fallentimber products at deVines:
2015 Fallentimber Meadery Traditional Mead (Alberta, Canada) – $25.99
2015 Fallentimber Meadery Saskatoon Mead (Canada) – $24.99
2014 Fallentimber Meadery Pyment (Alberta, Canada) – $23.99
Fallentimber Meadery Hopped Mead (Alberta, Canada) – $9.99
Pictures used by permission.