Author: Dirk Chan
From all of us at deVine's to you and yours, we wish you a most Happy New Year in 2014 with all the best for happiness, good health and prosperity.
May good fortune and luck follow you wherever you go and in everything you do for the coming year.
We thank you for your continued patronage!
From Ed, Annabelle, Chad, Dirk, Mark, Chris, Rick, Bill, Kelsey, Kandice, Bob and Jim
To bring in the New Year, here are some sparkling wine recommendations:
Sparkling Wines:
NV Undurraga Sparkling Brut – $14.99
NV Bodegas Pinord Dibon Brut Cava – $15.99
NV Vedova 'Fordue' Extra Dry Prosecco – $19.99
NV Cantina Colli del Soligo Prosecco Solicum – $21.99
NV Francois Lichtle Methode Traditionelle Rosé – $26.99
2009 Campolargo Espumante Bruto Rosé – $30.99
NV Bellavista Cuvee Franciacorta Saten Brut – $74.99
NV Dumangi La Grande Reserve Brut – 375mL – $25.99
NV Gremillet Brut Selection – $44.99
NV Champagne Pierre Paillard Grand Cru Brut – $54.99
2005 Henri Billiot et Fils Grand Cru Brut – $69.99
NV Nicolas Maillart Brut Rosé Grand Cru – $71.99
NV Bollinger Special Cuvée Brut – $82.99
2002 D de Devaux La Cuvée – $102.99
NV Pierre Peters Cuvée de Reserve Grand Cru Magnum – $134.99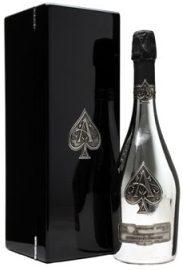 2004 Bollinger La Grande Année Brut – $179.99
2000 Pol Roger Cuvée Sir Winston Churchill Brut – $214.99
2003 Moet & Chandon Dom Perignon Brut – $234.99
1990 Veuve Clicquot Cave Privée Brut – $259.99
1989 Veuve Clicquot Cave Privée Rosé Brut – $319.99
2005 Louis Roederer Cristal Brut – $349.99>
NV Armand de Brignac Ace of Spades Blanc de Blancs – $449.99