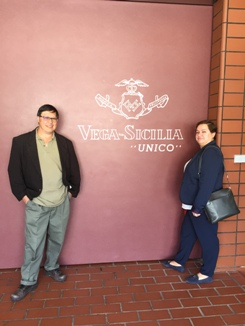 Author: Dirk Chan
We've arrived in Castilla y León in the Ribera del Duero wine region, and what a thrill it was for us to visit the famed Bodegas Vega-Sicilia. The huge estate is by a highway east of Valladolid. Tight security greeted us in the parking lot before Export Sales Manager Monica Bermejo came out to greet us. They only do trade visits and is not open to the public.
Founded in 1864, the current owners, the Alvarez family (members of the Primum Familiae Vini, a global (and very restricted) association of some of the world's top winemaking families) purchased the estate in 1982. Their flagship "Unico" is the first growth of Spanish wines with an illustrious history and is considered one of the greatest wines in the world. The word Vega refers to the green vegetation that grows along the riverbank of the Duero River while Sicilia refers to Saint Cecilia, the patron saints of musicians, after whom several villages in Castile and León is named after.
We visited the cellars and these are the grandest, state of the art and cleanest facilities this writer has seen. The stainless steel tanks look brand new, they are so polished. You can eat off the floors. There is a full time cooper with support staff for constructing their barrels to exacting standards. There are no spills or leaks on any of their barrels! The solid concrete doors are 3 inches thick.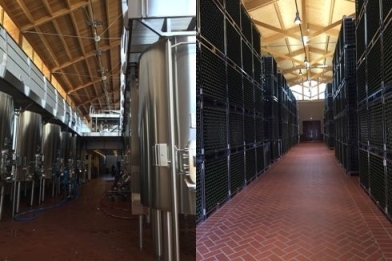 Many of Vega-Sicilia's 250 acres are planted with old vines, some more than 100 years old, and thus usually produce a very low yield during harvest. In fact, many of the plantings that go into the flagship Unico wines are often harvested at less than one ton per acre and the vines are only replanted once they die. In the middle of the grounds, there is a gorgeous Japanese garden.
The Unico Gran Reserva is the signature wine of Vega-Sicilia that is usually released at least 10 years after vintage though some bottlings may not be released for up to 15 years or even longer. Taken from some of the oldest vines in the Ribera del Duero, the wine is mostly Tempranillo (approximately 80% but depending on vintage) and Cabernet Sauvignon (approximately 20%). In an average vintage, Unico will account for a little less than a third of Vega Sicilia's production. This wines ages effortlessly and decades of patience is required even after you're lucky enough to acquire a bottle or two (only around 7000 cases production for the world) – there is a reason why it is called the Latour of Spain. We tasted a 1991 Unico at a restaurant and it was a baby that needed another 15 years. Rumors has it there's a 5000 person waiting list for allotment, and those that currently have allocations will certainly not let it go. In poor vintages, the winery will not produce any Unico (as in 1992, 1993, 1997, 2001).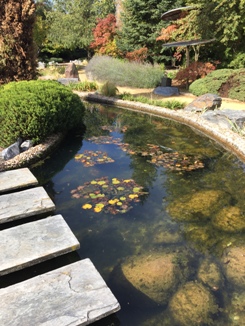 Vega-Sicilia has founded its success on its meticulous wine-producing practices with no compromises and this visit shows that. In the vineyard it applies low yields, aided by green harvesting, and a painstaking grape selection. In the winery, wines undertake Unico sees a complicated and expensive series of rackings from huge barrels to new oak, to used American oak, back to new oak again, and on it goes. Despite the long barrel ageing, the wines are never dried out or overly oaky even when tasted years on, which is compelling evidence of the superb quality of its raw materials.
There is Especial Reserva, a limited release blend of various Unico vintages, and the second wine Valbuena, both of which we see very little of in Alberta.
The nearby Bodegas Alion estate is the innovative addition to Vega-Sicilia's portfolio. It produces a high quality wine for drinking young. Vega-Sicilia also owns the Hungarian Tokay estate Oremus (we tasted the Oremus Dry Furmint Mandolas and it was extremely good) that produces the sweet Tokajis, as well the Toro based Bodegas Pintia (great value for money) that is excellent. Recently, a joint venture with Benjamin de Rothschild family in Rioja has come on line in a new winery called Macan that we look forward to tasting.
Available Vega-Sicilia products at deVines:
2010 Vega-Sicilia Pintia – $79.99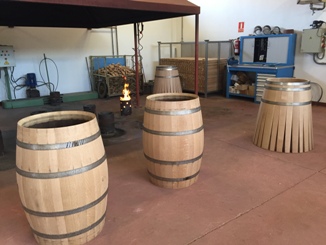 2011 Vega-Sicilia Alion – $109.99
2007 Vega-Sicilia Unico Gran Reserva – $549.99

2004 Vega-Sicilia Unico Gran Reserva – $549.99