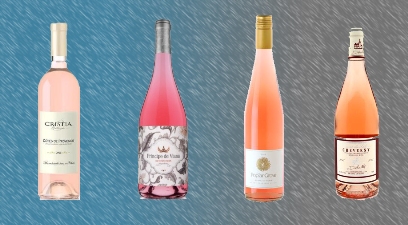 Author: Dirk Chan
As summer is here, it is time for the rosés to take center stage. We have more rosés for you to choose from than ever before, the section has practically doubled from last year. We have many selections from the hotbed of France of course, but Italy, Austria, Spain, Portugal, Germany and Canada are all represented. Nothing is better for outdoor drinking than Rosés be it on the deck, a picnic, or a barbecue. Its nothing fancy or expensive, just something pink that gives great drinking pleasure.
Some of our favourites are listed below. First, pictured left to right:
2016 Domaine de Cristia Collection Rosé (Provence, France) – $21.99
2016 Rioja Vega Principe de Viana Rosa (Navarra, Spain) – $20.99
2016 Poplar Grove Blanc de Noirs (BC – Okanagan, Canada) – $26.99
2016 Domaine du Salvard Cheverny Rose (Loire Valley, France) – $22.99
Other highly recommended (not pictured):
2015 Domaine de la Noblaie Chinon Goutte de Rosé (Loire Valley, France) – $21.99
2016 Agricola Tiberio Cerasuolo d'Abruzzo (Abruzzi, Italy) – $28.99
Have yourself a pink summer!