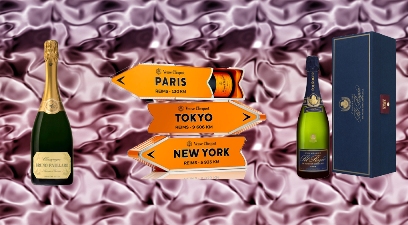 Author: Dirk Chan
From all of us at deVine's to you and yours, we wish you a very Happy New Year in 2017 with all the best for happiness, good health and prosperity.
May good fortune and luck follow you wherever you go and in all that you do for the coming year, 2017.
We thank you for your continued patronage!
Ed, Annabelle, Chad, Dirk, Mark, Bill, Bob, Kaitlyn and Keith
Here are some New Years Wine recommendations for your consideration. Have a fun New Years, and remember to drink responsibly:
Pictured (left to right)

NV Champagne Pierre Paillard Brut Grand Cru (Champagne, France) – $58.99

NV Veuve Clicquot Ponsardin Carte Jaune Arrow (Champagne, France) – $71.99
2002 Pol Roger Cuvee Sir Winston Churchill Brut (Champagne, France) – $239.99
Sparkling
NV Val d'Oca Prosecco di Valdobbiadene (Veneto, Italy) – 375mL – $16.99
NV Bodegas Pinord Dibon Brut Cava (Penedes, Spain) – $16.99
2013 Domaine Rosier Cuvee du Rosier (Languedoc-Roussillon, France) – $19.99
NV Nino Franco Rustico Prosecco (Veneto, Italy) – $24.49
NV Rolet Cremant du Jura Brut Rose (Jura, France) – $27.99
NV Ferrari Brut (Trentino-Alto Adige, Italy) – $34.99
2014 Quinta do Soalheiro Espumante Bruto Alvarinho (Vinho Verde, Portugal) – $48.99
Champagne
NV Gremillet Brut Selection (Champagne, France) – $49.99

NV Chartogne-Taillet Brut Rose (Champagne – Rose, France) – $67.99
NV Comte Audoin de Dampierre Cuvee des Ambassadeurs (Champagne, France) – $72.99
2002 Devaux D de Devaux La Cuvee (Champagne, France) – $104.99
NV Egly-Ouriet Grand Cru VP Extra Brut (Champagne, France) – $159.99
2006 Louis Roederer Cristal Brut (Champagne, France) – $349.99
NV Krug Rose (Champagne – Rose, France) – $464.99
Something Sweet & Sparkling
2014 Michele Chiarlo Nivole Moscato d'Asti (Piedmont, Italy) – 375mL – $16.49
2015 La Spinetta Bricco Quagia Moscato d'Asti (Piedmont, Italy) – $25.99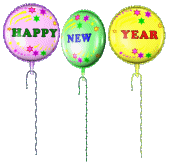 Here are our store hours leading up to the New Years:
Tuesday, Dec 27 – 10:00 am – 6:00 pm
Wednesday, Dec 28 – 10:00 am – 8:00 pm
Thursday, Dec 29 – 10:00 am – 7:00 pm
Friday, Dec 30 – 10:00 am – 9:00 pm
Saturday, Dec 31 – 10:00 am – 7:00 pm
Sunday, Jan 1 – Closed