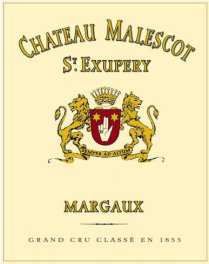 Author: Dirk Chan
The 2009 Bordeaux Futures campaign is in full bloom at the moment, it has been a booming success with wines being purchased by consumers at all price points. It is our most successful campaign ever. While there are bargains at the Petit Chateaux and Cru Bourgeois levels, it is a different story for the highest scoring (95+ points) wines which are the most expensive ever, even with the strong Canadian dollar versus the up and down Euro. Wines are actually 10-25% higher than the great 2005's. With careful chosing, some Grand Cru Classe wines were released at reasonable prices and we bought these and sold them just as quickly.
With many years of buying Bordeaux futures, I can offer this advice: the great vintages such as 2000, 2005 and 2009 will never lose their value and if anything will appreciate dramatically, especially for the rare and collectible wines. If the prices seem high for the top end now, they will be even higher when the next 'vintage of the century' shows up. Thus, if you want the best, then bite the bullet and buy it now and in ten years time, you will be glad you have them in your cellar as you reminisce the good old days and ponder in bewildment that you no longer can afford the same wines you purchased for the 09's. My, how the First Growths, the so-called Super-Seconds and even some of the Third Growths have truly become a commodity reserved only for the rich and famous.
For those of you who are price conscious and after quality for price, there are numerous wines in the $50-90 range that will reward your patience and selectivity, they will be great wines in 10-15 years and your only regret will be that you didn't buy them by the case. Just ask yourself how many times after consuming a great bottle that you wish you would have bought more.
Check out our 2009 Bordeaux offer here.