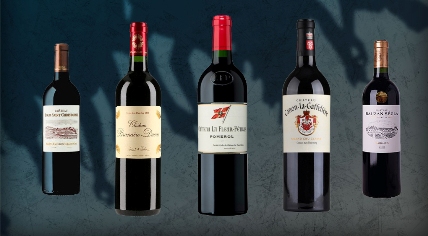 Author – Dirk Chan
deVines has been buying Bordeaux Futures for our customers in great years for a long time – 2005, 2009, 2010, 2015, 2016 were great successes for us, and it looks like the upcoming 2018 Futures campaign is yet another Vintage of the Century to be added to that list.
For those who have good storage at home along with time, patience and money, purchasing some of the 2018's to lay down is a smart move. In ten to twenty years time, you will have some wondrous wines to open for friends and family alike.
The 2018 Bordeaux Futures Campaign has started with releases from Petit Chateaux and a few Cru Bourgeois. Next week, a few perennially early Grand Cru Classe's like Cos d'Estournel and Pape Clement will likely kick start the show stopper wines. From May to early June, the campaign will be in full swing with all the big boys releasing their offerings on a daily basis. As is custom, you buy and pay for the wines now, and they will come in two years time in 2021.
This year, we are streamlining our selling process – we are asking potential buyers to subscribe to our 2018 Bordeaux Futures e-newsletter
if you are interested in participating. We will send out offerings to this email list as products are purchased – could be daily or once every few days – you buy immediately what you want – first come first serve. By subscribing, you get first dibs on the offerings. We will do a count down of remaining bottles on each product page. With increasing customer base for Futures, this is a better and more efficient process to help everyone concerned.
The first offers are out since this writing – check them out here..
For those who have verticals going and want to continue them, please let us know as soon as possible in person or via email at "info@devinewines.ca" and we will endeavour to get the quantities you require. Anyone requiring more information about Futures and how they work, or have a wishlist of wines, please come in and we'll spend some time with you.
Some wines are extremely limited, and each product page will state the availability for extra cases or not. Any unsold bottles after the e-newsletter have been out for a few days will then go on our website for sale to the general public. Please note in some cases, we get only 3 or 6 bottles of something with no chance of getting more so there is no time to dilly dally. Others, if we go back even a day later for another case of something, we may or may not be able to get more, or the price may go up 10-15% – thus is it best to purchase immediately rather than procrastinate.
2018 looks to be yet another superlative vintage where apparently the alcohol is high (14-14.5%) yet the finesse is tremendous. Many compare to having the fruitiness of 2009 with the structure of 2010. James Molesworth, the Wine Spectator writer who is usually pretty stingy with points have given some of his highest ever Bordeaux Futures scores, with 41 wines 95-98 or above.
So far, we are seeing the same pricing as the 2015's, but even then, prices will be higher slightly due to the lousy Canadian dollar.
Please feel free to drop us a line at 'info@devinewines.ca', or come in person to talk with us.
If sending an email, please include the following in your email:
1) what your total budget
2) what your average price per bottle
3) class of wine (First Growths, Super Seconds, Third-Fifths Growths, Cru Bourgeois or Petit Chateaux)
4) desired appellation(s) (Left Bank – St. Estephe, Pauillac, St. Julien, Margaux, Pessac, Haut Medoc, Medoc or Right Bank – Pomerol, St. Emilion, Satellites)
5) if you know of specific Chateaux you definitely want, please let us know
6) if you have a vertical of a particular Chateau going, please let us know
You can enroll for the 2018 Futures e-newsletter here…
Note if you already are a subscriber to our biweekly e-newsletter, the above link will automatically update your existing profile to receive the futures offering. If this is your first time subscribing, you will need to do a two-part confirmation by clicking an email that will be sent to you separately.
We look forward to another great Futures Campaign.