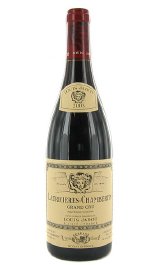 Author: Dirk Chan
The Maison Louis Jadot has more than 150 hectares of vineyards in the fabled Burgundy region of France, covering all the major appellations. It is reported that in the US, one out of four bottles out of the Burgundy region wears the Jadot label. There are over 150 different wines produced.
'Big is beautiful', says Nicolas Dewe, the Export Manager for the 150 year old winery. It is an amazing feat first to produce this many wines, but the consistency of the Jadot portfolio given its enormous production and holdings, is just incredible and justly admirable. Their top tier wines are serious wines that consistently showing off the terroirs of each specific region. In great years, the Premier Cru and Grand Cru's are highly sought after.
deVine's first Top Drops of the fall season will feature Nicolas Dewe, who travels the world promoting Maison Louis Jadot. Our special evening will focus on Red Burgundies, home of some of the best Pinot Noirs grown in the entire world. We will sample a wide range of wines from different appellations, tasting only Premier Cru and Grand Cru's from both the Cote de Beaune and Cote de Nuits regions, focusing on the two most recent great vintages of 2005 and 2002.
View the lineup and sign up for this event here..