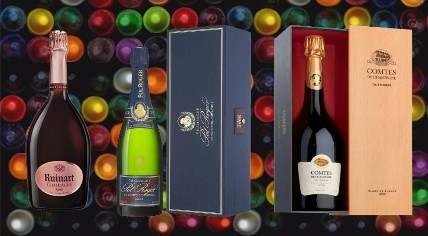 Author: Dirk Chan
From all of us at deVine's to you and yours, we wish you a very Happy New Year in 2019 with all the best for happiness, good health and prosperity.
May good fortune and luck follow you wherever you go and in all that you do for the coming year, 2019. We thank you for your continued patronage!
Ed, Annabelle, Chad, Dirk, Kaitlyn, Cody, Bob, Kandice, Percy, Jean and Mark
Here are some New Years Wine recommendations for your consideration. Have a fun New Years, and remember to drink responsibly.
Pictured (left to right)
NV Ruinart Brut Rosé (Champagne, France) – $109.99
2006 Pol Roger Cuvée Sir Winston Churchill Brut (Champagne, France) – $249.99
2006 Taittinger Comtes de Champagne (Champagne, France) – $299.99
Sparkling
NV Mezzacorona Mezza (Alto Adige, Italy) – $19.99
NV Luis Pato Bruto Vinho Espumante Rosado (Bairrada, Portugal) – $21.49
2013 Domaine Rosier Cuvee Ma Maison Cremant de Limoux (Languedoc-Roussillon, France) – $21.99
NV Vadio Bruto Milesime Grande Cuvee (Bairrada, Portugal) – $34.99
2011 Edoardo Miroglio Brut Rose (Bulgaria) – $36.99
2012 Benjamin Bridge Methode Classique Brut (Nova Scotia, Canada) – $54.99
Champagne
NV Champagne Gardet Brut Tradition Cuvee St. Flavy (Champagne, France) – $49.99
NV Gremillet Brut Selection (Champagne, France) – $54.99
NV A. Margaine Rosé Premier Cru (Champagne, France) – $67.99
NV Comte Audoin de Dampierre Cuvée des Ambassadeurs (Champagne, France) – $72.99
2010 Bereche et Fils Le Cran Ludes Premier Cru (Champagne, France) – $124.99
2011 Pierre Peters Brut Blanc de Blancs Les Chétillons Cuvée Spéciale (Champagne, France) – $139.99
NV Billecart-Salmon Blanc de Blancs Grand Cru (Champagne, France) – $149.99
2011 Champagne Agrapart Extra Brut Blanc de Blancs Grand Cru Mineral (Champagne, France) – $164.99
2004 Bollinger R.D. Extra Brut (Champagne, France) – $359.99
1990 Veuve Clicquot Ponsardin Cave Privée Rosé Brut (Champagne, France) – $464.99
Something Sweet & Sparkling
2015 Tommasi Tenuta Caseo Moscato (Lombardy, Italy) – $19.99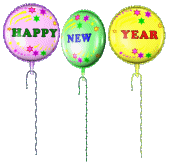 Here are our store hours leading up to the New Years:
Friday, Dec 28 – 10-7pm
Saturday, Dec 29 – 10-7pm
Sunday, Dec 30 – 12-6pm
Monday, Dec 31 – 10-6pm
Tuesday, Jan 1 – closed Return to devinewines.ca