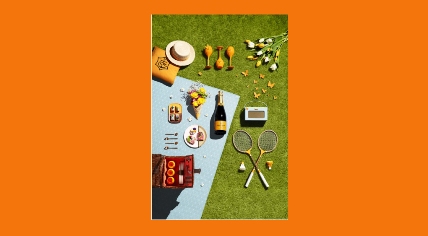 Author: Dirk Chan
Charton Hobbs Inc. and Veuve Clicquot is proud to announce yet another edition of the annual Yelloweek, showcasing the famous Veuve Clicquot Champagnes.
Edmonton is echoing the Toronto Pop Up, where each city will have a Veuve Clicquot pop up space during the week of June 18th to 24th. The Edmonton pop up will be at the Foundry Room – (10528 – 108 Street) downtown.
The hilite this year will be a sit-down tasting – $50 at the Foundry Room on Friday, June 22nd at 6:30pm. Led by Veuve's Regional Brand Manager – Jenna Usunier, this event will feature five Veuve Champagnes including a Rich Cocktail, the NV Brut, the NV Rose, the 2008 Vintage Rose and the brand new Extra Old Extra Brut.
Advanced registration is required for this limited seating event, please book here... The event pdf can be seen here..
Also, our new deVine's Veuve window display is done, come in to check it out!
Have a great Yelloweek experience everyone!