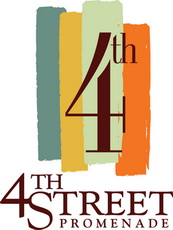 Author: Ed Fong
Save the date! The businesses on 104th-St. are coming together on Tuesday, December 4 to say a collective "THANK YOU!" for your support throughout the year.
Please come visit us and enjoy the many special offers and activities provided by the following merchants and restaurants for your holiday festive season pleasure. We wish to say a collective Thank you to the residents and visitors to our street for your year round support. Without you, our valued customers, we would not be here!
deVine Wines & Spirits (4 PM to 10 PM), 10111-104th-St.
www.devinewines.ca or phone 780.421.9463
· 10% discount on all in-stock regularly priced wines and spirits (in store shopping only and no rain checks) – excludes beer and wines stored in our vintage keeper/vintage room and special cases of the month.
· Enjoy a free wine tasting while you shop and browse

· unadvertised in-store products between 15-20% off
· Enter your name for a chance to win a gift basket of wine
Please contact the individual businesses below if you require further information.
104st Grill (all day promotion), 10190-104th-St.
www.104stgrill.com or phone 780.429.4333
· 25% discount on your bill for parties up to four (4) guests
Blue Plate Diner (4 PM to 10 PM), 10145-104th-St.
www.blueplatediner.ca or phone 780.429.0740
· 25% off all food (discount is not applicable to beverage alcohol)
Blunt Salon (all day sale), Icon II Tower, 10142-104th-St.
www.bluntsaloninc.com or phone 780.498.1899
· 25% discount on all haircuts and styling
Bubble Buzz (all day sale), Icon Tower II, 10140-104th-St.
www.bubblebuzz.ca or phone 780.761.2899
· Purchase one drink and receive a 50% discount on your second drink
· Come down and enjoy relaxing board games while you savor our drink creations
Carbon Environmental Boutique (all day sale), 10184-104th-St.
www.carbonboutique.com or phone 780.498.1900
· A full day sale event
· In-store draw for a $50 gift certificate
· Free hot Christmas beverages
The Cask and Barrel (4PM to Close), 10041-104th-St.
www.thecaskandbarrel.ca or phone 780.498.1224
· 25% off your entire bill from 4 PM until close
Coup (garment boutique) (all day sale), #101, 10137-104th-St.
www.coupboutique.com or phone 780.756.3032
· 25% discount on all clothing
· In-store draw for a private shopping night
Credo Coffee (all day promotion), Icon Tower I, 10134-104th-St.
www.credocoffee.ca or phone 780.935-5546
· Purchase or reload a gift card, and obtain an extra 10% of credit
Dauphine (all day sale), 10129-104th-St.
Phone 780.421-4410
· 10% discount on all packaged items and Christmas orders placed before Dec 15, 2012
Evoolution (all day sale), Icon Tower I, 10130-104th-St.
www.evoolution.ca or phone 587.521.3445
· 10% discount on all oils, vinegars (excluding bottles over $250) and salts
Eye Care Group (all day sale from 9 AM to 9 PM), 10360-Jasper Ave.
www.eyecaregroup.ca or phone 780.437.2020
· Champagne reception from 4 PM to 9 PM
· All eyewear orders 25% off (frame & Rx lenses)
The Helm Clothing (all day sale), 10125-104th-St.
www.thehelmclothing.com or phone 780.425.4344
· Enjoy a 10% discount on our entire inventory of fine menswear
Lit Wine Bar (6 PM to Close), Icon Tower I, 10132-104th-St.

www.litwinebar.ca or phone 780.757.6688
· Enjoy half priced wine by the glass or by the bottle from 6 PM till close
Mercer Tavern (all day promotion), 10363-104th-St.
www.mercertavern.com or phone 587.521.1911
· 25% discount on your food purchase
Pangaea Market (all day sale), 10150-104th-St.
Phone 780.425.9890
· 10% off your order
Roast Coffeehouse + Wine Bar (all day sale), 10359-104th-St.
www.roastcoffee.com or phone 587.521.1563
· 20% off retail (includes serveware, whole bean coffee, brewing equipment)
· Free 12 ounce brewed coffee
Tony the Tailor Ltd. (all day chance to win), 10172-104th-St.
www.edmontontailor.com or phone 780.426.4654
· 5 In-store draws for a $15 Off Dry-cleaning Gift Certificate
Tzin Wine & Tapas (all day sale), 10115-104th-St.
www.tzin.ca or phone 780.428.8946
10% off on all gift certificates sold that day. Tzin will donate the 10% your save to their Movembe