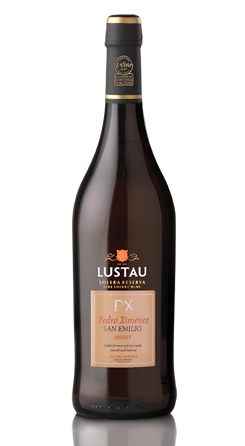 Author: Dirk Chan
deVine's did a special order of Lustau sherries at the beginning of the year and they've finally arrived. Given the shortage of Sherry producers represented in Alberta, here is a chance to acquire some choice selections from this ancient (dates back to 1896) and reliable house, located in Jerez de la Frontera near Cadiz in Andalusia, the main town for sherry producers.
We've brought in two main ranges of sherries – the Solera Reserva range (saving specific amounts of sherries year after year for the purpose of blending a final product) and the Almacenista range (from cellars of a local businesmen who ages the sherries as a hobby rather than a profession). As well, we're offering a few limited release sherries.
For the novice, sherries are fortified wines made from the indigenous white grape Palomino – they come in various styles (dizzying in fact there are so many) ranging from dry, light (Fino) to darker and heavier versions (Oloroso) to something in between (Amontillado) to dessert sweet ones (made from Moscatel or Pedro Ximenez grapes). Alcohol ranges from 15% up.
Terribly underappreciated and thus very affordable, sherries are unbelievably great for food pairing. Different styles of sherries can match beautifully with salads, soups, seafood stew, to ravioli to fois gras, or pour over ice cream or most oftenly used as a digestif (served slightly chilled). Experiment with sherry and you'll discover a door that swings wide open to mystery and amazement.
Listed below are links to currently available Lustau's. These are limited so please grab them while they last: