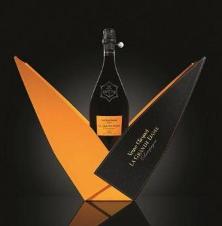 Author: Dirk Chan
With Christmas past, we now look forward to New Years Eve and 2012.
All of us at deVine's wish you and yours the very best for the New Year. May it bring you happiness, good health and prosperity.
With this in mind, here are some bubbles recommendations to bring help bring in the New Year:
Sparkling Wines: – these offer great value because they don't come from Champagne
1) NV Canella Prosecco di Conegliano (200mL) – $6.99 – small, single serving format Prosecco.
2) NV Reversanti Prosecco – $16.49 – a deVine bestseller over the last month or so, tasted and well received at the Best Bang for the Buck.
3) NV 2009 Val d'Oca Punto Rosa Millesimato Rosé – $22.99 – superb Rosé from Veneto, robust enough to server with appetizers.
4) NV Langlois-Chateau Cremant de Loire Brut – $26.99 – dry, creamy and fruity from a standout Loire Valley producer. Superb for the money.
5) 2008 Raventos i Blanc L'Hereu Cava Brut – $27.99 – hand-picked grapes, a great Cava from Spain – earthy and perfumey.
Non-Vintage Champagne: – Growers who used to supply to the big boys are now marketing their own
1) MV Chartogne-Taillet Sainte-Anne Brut – 375mL – $31.99 – half bottle size of excellent valued Growers' Champagne.
2) NV Serveaux Fils Carte d'Or Brut – $49.99 – well-priced quality Champagne with a touch of earth and biscuits.
3) NV Gremillet Brut Rosé Saignee – $56.99 – bright rudy red in color, made from 100% Pinot Noir, a food pairing Rosé.
4) NV Champagne Mailly Brut Reserve – $64.99 – Superlative NV, a top drawer producer doing great things. Impressive.
5) NV Laurent-Perrier Grande Siecle Brut – $139.99 – Top drawer NV blend from three vintage years, the only Champagne to do so. Packaged in the bottle circa 14th century, from the time of Louis XIV.
Vintage Dated Champagne – when only the very best will do!
1) 2002 Chartogne-Taillet Brut – $59.99 – racy style with peaches & green apples.
2) 2002 Godmé Pere et Fils Brut Grand Cru – $72.99 – lovely bottlling from the great 2002 vintage, joyous and exuberant.
3) 2002 D de Devaux La Cuvee – $102.99 – Mangos and citrus notes abound, best with appetizers. Can age for a bit also.
4) 1999 Pol Roger Sir Winston Churchill Brut – $209.99 – A legend of a Champagne, the favourite of the former British Prime Minister. Superb all around, balance, fresh bread and citrus and apples. Top drawer from Pol Roger.
5) 1998 Veuve Clicquot La Grande Dame Brut – $254.99 – The top cuvee from the inventor of the Riddling table, this Grande Dame is in its peak drinking window, complexity from bottle aging and very classy indeed. Stunning packaging.
6) 2002 Moet & Chandon Dom Perignon Andy Warhol Edition – $254.99 – Special Andy Warhol pastel colors inspire this special release of the great 2002. Splendid now, a legend in a decade. Highly collectible.
7) 2002 Louis Roederer Cristal Rosé – $639.99 – Incomparable, and ultra-rare, this Cristal Rosé is about as good as it gets for a rosé. Very limited availbility.
Off the Beaten Path: – some sweet and sparkling reds..
1) NV Domaine de la Minotiere Organic Cider Brut – $10.99 – Lovely, not too sweet, from the Calvados area and made from Normandy apples. Great for sunday brunch also.