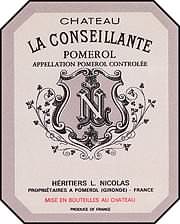 Author: Dirk Chan
There are many who consider Bordeaux the single most precious wine producing region in the world. With its illustrious history and a track record second to none for aging wines, it is no wonder why the prices are among the highest in the world. In the second in a three part Top Drops on Bordeaux for 2011, deVine will feature the P's of Bordeaux on Saturday, April 9 at 7pm, focusing on three of the most sought after regions: Pauillac, Pomerol and Pessac-Leognan.
Pauillac is the most famous and prestigious left bank appellation – it is home of three of the five First Growths from the 1855 Classification. Generally, the Cabernet Sauvignon based reds result in a style that is full-bodied, tannic (hence ageworthy), creme de cassis, cedar and blackcurrants.
Pomerol is a tiny appellation by size but it is the king of the right bank. Some of the best Merlots grown in the world is from here. A robust wine, with an exclusive smooth quality akin to liquid velvet. Pomerols are expensive wines because of the relatively small amount of wines made (we're talking a few thousand cases compared to tens of thousands from left bank wineries).
Pessac-Leognan is further south of Pauillac and the blend here is roughly 50-50 Cab and Merlot. The unmistakable quality of Pessacs are their powerful bouquet with cigar box, tobacco leaf and minerals quite noticeable and enthralling.
As usual with our Top Drops series of tastings, we'll taste a young, mid-term and an older bottling from each of these three regions. It promises to be a thrilling tasting where we'll talk appellation characteristics, Bordeaux futures, storage, great vintages and all things Bordeaux. Serious tasting of course given the $125 price tag but sure-to-be fun and informative as well. There are only 6 spots left for this sit-down event so book your spot now to avoid disappointment. Click here to register now..