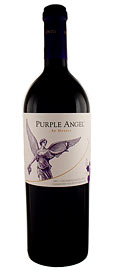 Author: Dirk Chan
deVine held its first ever top Wines of the Year tasting this past thursday. Attended by 80 people, it was quite a night. Ed, Annabelle, Dirk and Nick collectively chose the wines tasted after much deliberation. Alas, the best laid plans of mice and men. What would have been our first and only white wine of the evening would have been the 2005 Domaine d'Ardhuy's Corton Charlemagne, a $159.99 chardonnay from Burgundy, but all four bottles were oxidized and we had to quickly switch to plan B with the tasting just a few hours away. We needed something costing about the same price, yet reflect the same outstanding quality. The result was the 2004 Quinta do Crasto Quinta da Ponte – $159.99 (a stunner with blueberries, blackberries, kirsch and a lovely, lingering mouthfeel with a finish that went on for minutes).
But I'm jumping ahead. Without a white, we had changed the menu to include the Val d'Oca Punta Rosa, a lovely rosé from Veneto with lovely mousse, a touch of earth and plenty of strawberry and cherry fruit. We moved onto our selections after that with a string of 5 reds: The Chateau Princé Brissac (CabFranc) with its wild flowers, the unusual Pares P3 from Bierzo from Spain screamed violets and elegance, made from the indigenous Mencia grape. In sucession, the Crasto Ponte was extremely well received – what incredible class and sneaky length, the Achavel Ferrer Malbec from Mendoza, Argentina was a full-bodied, wonderful wine for the money, the Purple Angel Carmenere from Montes in Chile had layers of spicy velvety fruit yet full of finesse, the J.C. Cellars Frediani Vineyard Petite Sirah appealed with its earthy, mushroom, meaty nose accentuated with huge extraction.
Two exquisite dessert wines ended the evening, the 2001 Willi Haag Riesling Auslese (every bottle available was purchased at the tasting) and to end, the stellar 2007 Quinta do Noval Silval Vintage Port, spectacular liveliness and full of blueberries, kirsch and exotic brambly fruit.
Fun was had by all, we are already looking forward to next year's edition. We thank you for the opportunity to share an evening of great company, fine wines and immense conversation.