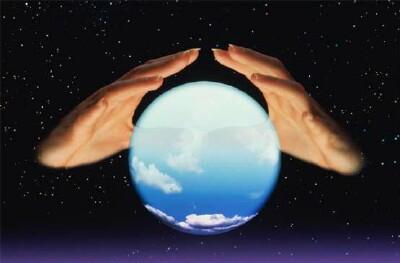 Author: Dirk Chan
It's time to peak into the Cyrstal Ball and see what's coming for 2009.  The economy will dictate tighter spending and more than ever, the Best Bang for the Buck wines will be doing well at least for the first quarter of 2009. In that regard, we will continue to look for well-priced gems out of Argentina, Portugal, Spain, southern France and southern Italy.
You will see is widening price structure where the prices for high-end collectibles and back vintages continue to rise sharply while the mid and low end will hold. With astronomical and ever-increasing warehousing costs in Alberta, retail price increases will happen on a more and more frequent basis as well.
I foresee some new wine regions represented in Alberta in the coming year – Switzerland, Eastern Canada, and perhaps Croatia. Canadian wines out of the Okanagan will be more limited as more and more now, wineries in B.C can sell their entire output in B.C without having to ship to Alberta.
There will likely be a narrowing of portfolio lines, you will not likely see the entire range of wines made by a favourite producer as agents will only want to bring into the province proven and the best sellers in light of warehousing costs. In that same vein, collectibles will be in smaller and smaller supply and you will have to start pre-ordering and pre-paying for desirable items  or at least purchase them immediately on release as they will not be hanging around languishing on shelves for months on end as retailers too will want to move stock to avoid holding costs.
All is not gloom and doom though, retailers will have to sharpen their pencils and be financially more astute. The demand from the public will be to have the best product for the money and retailers must deliver this or risk losing clientele. deVine will continue to bring in many many new items every week with Quality for Price in mind.
Also, don't forget to utilize our wine and food pairing expertise as in-home dinner parties become the vogue.  Wine will continue to be an integral component of socializing, there is still really nothing better than spending time with friends, family and loved ones over a bottle of wine!