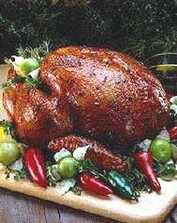 Author: Dirk Chan
Wow, time flies…Thanksgiving week is upon us, so here is our annual picks to accompany the classic turkey and ham dinner and all its fixings. Start your evening off with a sparkling wine, followed by whites, reds, a dessert wine and perhaps this year add a little meditation course for Amaro or Port.
Sparkling Wines
Sparkling wines are a great way to start any function whether its a greeting aperitif or to pair with appetizers. Lively and clean, these will get everyone ready for what's to come next.
NV de Chanceny Cremant de Loire Brut – $20.99
NV Cantina Colli del Soligo Prosecco Solicum – $22.99
NV Domaine Baud Cremant du Jura Brut Savage – $29.99
Champagne
Nothing is more representative of a special occasion than serving Champagne – your audience will immediately know you're here to partake and celebrate something unique and stylish.
NV Nicolas Maillart Brut Platine 1er Cru – $59.99
NV Henri Billiot et Fils Rosé – $68.99
1990 Veuve Clicquot Ponsardin Cave Privée Brut – $259.99
1996 Moet & Chandon Dom Perignon Oenotheque – $429.99
Whites & Pinks
Whites with a touch of sweetness is preferred because of the sweetness of some of the fixings – candied yams, cranberry sauce, and honey for the glazed ham. A completely dry white will seem more austere and void of fruit due to the sweetness of the food so I recommend Rieslings, Gewurztraminers or other Germanic or Alsace varietals. Having said that, some will always go with a dry Chardonnay. Also, remember that rosés work really well too.
2012 Chateau Megyer Furmint – $16.99
2013 Umani Ronchi Exclamation Verdicchio – $19.49
2013 Gray Monk Siegerrebe – $22.49
2012 Willi Schaefer Graacher Domprobst Riesling Kabinett – $39.99
2012 Hamilton Russell Chardonnay – $44.99
2007 Zind-Humbrecht Rangen de Thann Clos Saint-Urbain Grand Cru Pinot Gris – $102.99
2012 Rolet Arbois Cuvée des Beaux Jours Rosé – $19.99
2012 Domaine Lafond Roc-Epine Tavel – $23.99
Reds
For reds, try to avoid the big oaky tannic monsters. Oak and tannins are the enemies when pairing with slightly sweet food, try for a red with lots of upfront fruit, little oak and a soft structure like a Beaujolais (served slightly chilled) or Pinot Noir. A very fruity Zinfandel or an unoaked Portguese red will work well as well.
2011 Marques de la Musa Garnacha Carinena – $16.99
2010 Julius Klein Rotwein St. Laurent Trocken – $23.99
2012 Domaine les Cotes de la Roche Saint Amour – $26.99

2009 Campolargo Pinot Noir – $30.99

2013 Weingut Roth Domina Wiesenbronn Trocken – $32.99

2011 Calera Pinot Noir – $42.99

2003 Lopez de Heredia Vina Bosconia Reserva – $54.99

2009 Louis Jadot Beaune Boucherottes 1er Cru – $59.99

2008 Produttori del Barbaresco Vigneti Pora Riserva – $79.99

2010 Paul Hobbs Katherine Lindsay Vineyard Pinot Noir – $114.99

2004 Domaine d'Ardhuy Clos de Vougeot – $159.99

2003 Vega Sicilia Unico Gran Reserva – $489.99


Dessert
As for dessert, i would recommend a Pedro Ximenez from Spain for that Pecan pie pairing, and the Pisano EtXe Oneko Tannat Liqueur from Uruguay if doing a chocolate based dessert. Others listed below would pair well for fruit based desserts.
Lustau Pedro Ximinez San Emilio Solera – $25.99

2007 Pisano EtXe Oneko Licor de Tannat – $21.99

2009 Chateau Prince Coteaux de l'Aubance – $28.99

2011 Mullineux Straw Wine – $32.99

2009 Domaine Huet Cuvee Constance – $167.99


Port & Amaro
Port is always good for the final touches of a meal, but the digestif Amaro from Italy is on fire.

Offley Baron of Forrester 20 Year Old Tawny – $59.99

1982 Messias Colheita – $89.99

1983 Graham's Vintage Port – $144.99

2003 Quinta do Noval Nacional Vintage Port – $949.99

Finally, if you are pressed for time, try out our October Mixed Case – $207.92 where most of the wines would pair well with Thanksgiving dinner.
Note our regular store hours are in affect this long weekend, except holiday monday when we're open from noon-5pm.
Happy Thanksgiving everyone!