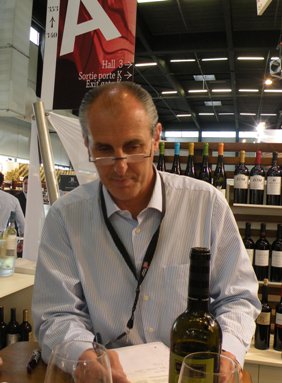 Author: Dirk Chan
Back to the madness at VinExpo, it is flabbergasting to see the number of people here. The traffic congestion into Bordeaux is a nightmare, we would have waited an hour to get into pavilion parking. Instead, we parked afar and walked for 10 minutes to the show. We visited with Fernando van Zeller of Vinihold, the famous Portuguese producer and negociant and tasted wines from several states he represents.
Two that stood out to me were the Quinta do Alorna, established in 1723 and since 1958 has produced wines of quality from its 250 hectare estate. With a much more fancy reworking of the labels and a very good line of wines from top to bottom, it is a well-priced and well tuned estate that we should keep an eye on. I was really impressed with its brand new ultra premium wines, the Marquesa de Alorna. The 2008 Red and the 2009 White are secret blends which were outstanding and ageworthy – which we tasted with winemaker Marta Simoes Reis. I tried but could not get any information about the varietals and percentages in either of these two high end blended wines that come beautifully packaged in a 3pack wooden box configuration. Guess you'll just have to taste them for yourself when they come into the province later this year.
We finished the tasting with a new range of Barao de Vilar ports, including an electric and unfiltered 2001 LBV late release, and an exquisite 2003 Vintage Port. Ah, my tongue is black and my teeth blue these days..

2003 Barao de Vilar Late Bottled Vintage Port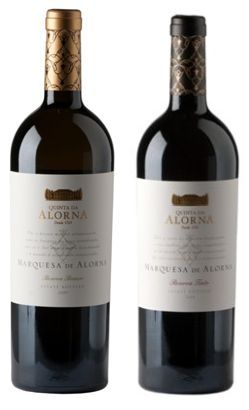 Now where is my toothbrush? Tomorrow, a lunch with Christian Moueix of Petrus..