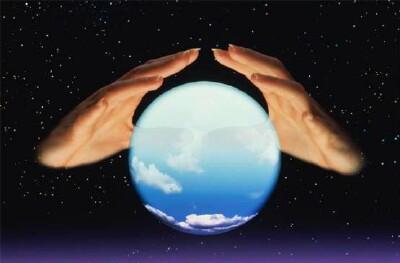 Author: Dirk Chan
It's hard to believe its time to do the annual prediction blog for the year in the world of wine. The trend towards value driven wines will continue where consumers expect better quality wines in the $15-25 range. The wine public is becoming better educated and the onus is on retailers to continue to discover more and more best bang bucks.
After a relatively slow year at the high-end spectrum, you will see pockets softening and a moderate rebound to more luxury purchases as the fear of recession weakens. Having said that, at the high end, the prices will continue to rise due to supply and demand for the best. China and Russia were considered emerging markets a few years ago, but they're here now and are beginning to challenge the Americans for global market share and in the process driving prices way up for the premium wines. Rising price is one thing, but availability is the other – some ultra-premiums are coming in two or three cases for the entire province so buyers will have to be vigilant and keeping on top of their wish lists and working with their favourite retailers in advance of their arrival.

The world of multi-branding will take a leap forward where you'll see many cross advertising of brands and products. Already we're seeing sports and movie star celebrities owning and branding wine. Famous painters and artists creating unique labels and designs for wines (James Jean designed wine bottles for the Grateful Palate downunder for example). deVine has been working with charities, restaurants, spa's, the ESO, caterers, local growers, the Downtown Business Association and you will see that collaborative community based business model emerging where the sum is better than its parts…
I made this prediction last year and well, I'm hopeful to see the emergence of some Swiss wines in our market (agents are you listening?)
Start saving your money now for when May comes around for what will be an unbelievable push for the greatest Bordeaux Futures program ever seen – the fabulous 2009's. It's hard to believe but its true, 2009 will be the 4th great vintage in the last decade (on the heals of 2005, 2003 and 2000). Lots of laurels already and if the pricing is not nonsensical, this will be the vintage to buy all you can afford. deVine will be heavily invested (especially in the right bank). Look for the exceptional and much laurelled 2007 Chateauneuf-du-Papes to hit the market by mid-year and then the rush will be for the phenomenal 2007 California Cabernet vintage.
Great bargain regions from the new world will continue to be Argentina and Chile, while in the old world – Portugual, Spain and Southern France.
We saw it at Christmas and it will continue into 2010, the Aerator will be the biggest sundry wine gadget of the year. Our world is revolved around immediate gratification and these aerators gives young wines an immediate appeal. Look for new variations (like the Nuance finer – pour spout and aerator all in one) with smaller packaging and perhaps some price reductions.
More and more now, old, mature wines are at a premium, and ultra-expensive to purchase at maturity with unknown provenance. You will see a rise of people investing in building private wine cellars (more and more now, they are already being included in many house plans), purchasing wine keepers as the youthful sect start building their own wine collections. Best to know how the wines have been kept and having your own cellar means having wine for every occasion in the coming years. Did you know the returns on wine investment far passes the stock market? (a bottle of 2000 Chateau Petrus bought at $1000 on release is now over $3000, the 2000 Lafleur bought at $275 is now $1800)
Many of you are adventurous in planning your dinner parties, and we will see a focus on pairing a food from a special country and finding matching wines that come from that same region, all leading to a more authentic experience. Indigenous grapes and wines will gain in popularity.
IPhone – there is an application for everything, so could an IPhone application for wine inventory, availability and tasting notes be far behind?
Finally to end on an optimistic note, with ever escalating warehousing costs, there will be deep discounts throughout the year as agents drop prices in order to move stock, all meaning deep bargains for consumers.
Enjoy 2010 and make a resolution to expand your palate and try something new that you've not had before…