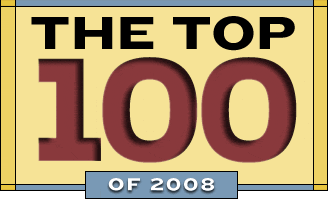 Author: Dirk Chan
The Wine Spectator Top 100 wines of 2008 was revealed on Monday and the searching and buying has begun in earnest. deVine has secured many wines from this much anticipated list: See the available Top 100 Wines here..
Some of the wines on this list are extremely limited and will be gone within days, so please visit the store or order online asap  to avoid disappointment. We are holding back eight wines in anticipation to the two Wine Spectator Top 100 tastings we have scheduled for Jan 15 and Jan 17/2009.

There will be wines in these two tasting that will only be available for sale for the attendees. Some of the wines we've held these back since the summer months. As for the actual Top 10 wines – they will be scarce indeed, as they have become the hottest ticket.  Some, like the 2004 Pio Cesare Barolo will not arrive till next year, others on the list like the 2005 Vieux Telegraphe was available earlier this year, and we can only hope a second shipment arrives later on.
The list itself is eclectic but perhaps a reflection of the economic times with a lot of wines costing less than $30 on the list, and relatively only few expensive wines by comparison to other years. Every country got some representation, but France did not dominate as expected – sure there were numerous Bordeaux, but surprisingly, there was only one red Burgundy, a couple of Alsace whites, and only one Sauterne.  Even more surprising,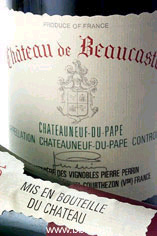 there was only three Australian wines.  Alas, for Canada, a historic event – the first ever Canadian wine to be named to this illustrious list, the 2006 Vidal Icewine from Konzelmann in the Niagara Peninsula (big congrats!!).
Our advice is to shop early to grab a bottle or two from the best of 2008. How about getting enough bottles to execute your own Wine Spectator tasting at home for your family and friends? If all else fails, attend our second session of the WS Top 100 tasting here..