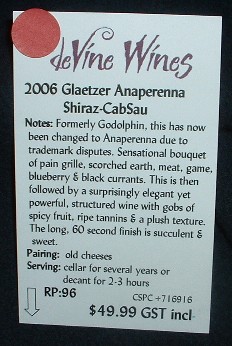 Author: Dirk Chan
Our first ever sale will  be a three day Red Dot Sale to be held from Friday, December 12th till Sunday, December 14th
All in-store tags of wine and sundry items marked with a red dot will be discounted 10%.
SAVE EVEN MORE – buy twelve bottles and get our regular case lot discount on top of the sale price!!
Sale is restricted to existing in house stock only. Here's your opportunity to stock up for the holiday season and avoid the late rush. Please shop early for the best selection.
Our regular case lot discount is 6% off if paying by credit card, and 8% off if paying by debit or cash.