Author: Dirk Chan
They say wine enjoyment is 50% olfactory, well if that's the case, you should be looking for some aged wines.  I'm always thrilled when that special wine that has me sniffing from the glass over and over again seamingly never needing to taste the wine. That 'wow' nose is when there's flowers, tar, earth, minerals, tea,  chocolate, spice, barnyard etc.. – all those great descriptors of scents are what is known as secondary characteristics that develop with time in the bottle,  usually close to a decade of cellaring time.  Unfortunately, to get wines that have vintages starting with '19' nowadays means either you would have had to purchase them on release and kept it yourself for all this time, or you purchase from a retailer who has kept the wine in their storage facilities or sometimes the winery releases what's known as library releases directly from the winery cellars.
In the old days before the trend of making money became the primary objective, many wineries would only release their wines when the winemaker deems it ready for drinking. Nowadays, wine is released as early as possible for the purchaser can age it, and not the winery.
Fortunately, deVine has many aged wines to give you that olfactory epiphany and here are just a few samples of ready to drink, aromatically complex wines for you to consider:
1976 Joh. Jos. Christoffel Urziger Wurzgarten Riesling Auslese is 33 years old, full of apples, pears, nectarines notes accentuated by a good dose of petrol typical of aged German Rieslings. This high-quality two star Auslese is quite sweet yet the sharp laser-beam acidity keeps it all fresh and clean. Amazingly youthful still and in its drinking window, it would be a great pairing with something spicy like a Thai Inspired salad.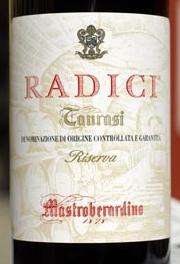 1998 Mas La Plana Cabernet Sauvignon (Black Label) from Penedes in Spain is full of currants and cassis, autumn leaves, leather and tobacco scents. Not as big as a Priorat red, this is very refined and medium-full bodied, and food friendly. Miguel Torres is a legendary winemaker and this is one of his best and most consistent wines. Try with roasted red meats.
1997 Mastroberardino Taurasi Radici Reserva is made from the grape that deserves your attention, the indigenous Aglianico from Campania, Italy. The region is laden with volcanic rocks that definitely leaves its mark of  minerals, ash, slate, scorched rocks and violets to their wines. A 'wow' nose of acacia, tar, plums, bog and rusticity emerge almost immediately on opening. Drinking wonderfully right now, this is only medium bodied, with a noticeable brown rim of color.  It is quite acidic by itself but if you pair it with braised meats, it will blossom to give quite the wine experience.
1995 Pio Cesare Barbaresco Il Bricco from the famed Piedmont region is made from Nebbiolo. Barbaresco are slightly more feminine and refined than its brother, the sprawling Barolo, but all the great characteristics of Nebbiolo are there: the nose of violets, tar, earth, spice, and black tea are a marvel. Made from a single vineyard, this medium-bodied palate akin to Red Burgundy but with more acid and quite tannic by itself, this is a definite food wine when paired with Osso Bucco will be all-transforming and an absolute eye-opener. This is 14 years old Barbaresco that could stand even more time in the bottle, but an hour's decant will suffice as well.
1995 Ferreira Casa Ferreirinha Barca-Velha from the Douro in Portugal is a legendary red first made in the early 1950's. In that regard, it was well ahead of its time as only recently has table reds taken off in mass production here. Made in a Bordeaux style, this is elegant and complex with wonderful nose of blueberries, creme de cassis, earth  & barnyard.  Intriguing and drinking at peak.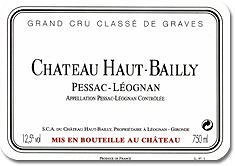 1989 Chateau Haut Bailly hails from Pessac-Leognan in the Graves region of Bordeaux. We had this in a recent Top Drops tasting and the nose of wild flowers, burning rocks, tobacco leaf, cigar box and asian spices was mesmerizing! Medium-bodied and full of elegance, this is high quality Bordeaux in its prime. Open and pour and savor the ever-changing development over the course of an hour. Think rack of lamb and root vegetables.
1976 Joh. Jos. Christoffel Riesling Auslese – $79.99
1998 Miguel Torres Mas La Plana – $64.99
1997 Mastroberardino Taurasi Radici Riserva – $56.99
1995 Pio Cesare Barbaresco Il Bricco – $114.99
1995 Ferreira Barca-Velha – $84.99
1989 Chateau Haut Bailly – $239.99