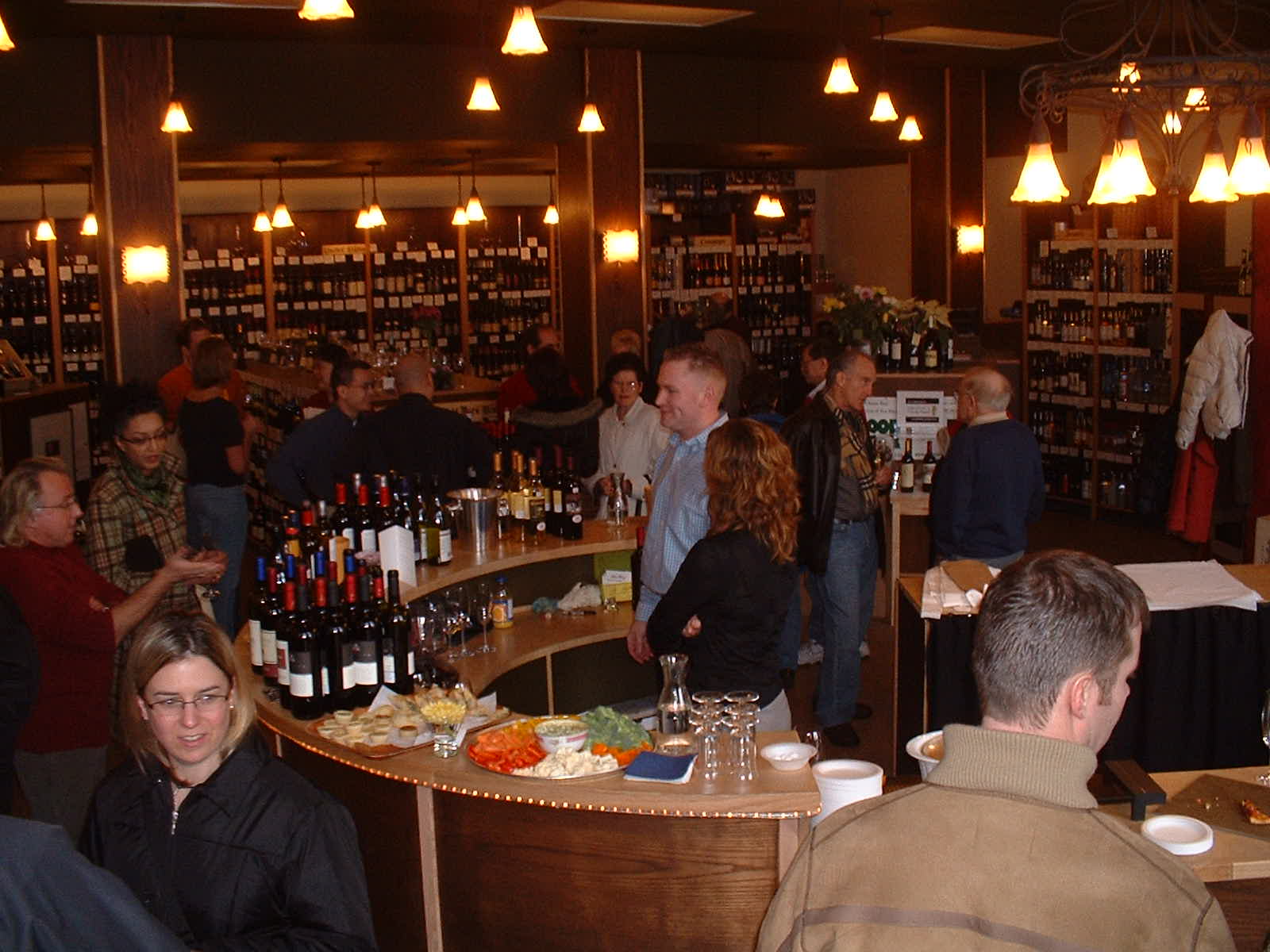 Author: Dirk Chan
I've been asked many times about Tasting Room Etiquette, so here are some random thoughts to consider:
– if the event is an instructor led event, please be on time, nothing worse than having 30 people wait on you. If it is a drop-in free format style event, better to show up early rather than later – this way you get to sample all the wine before they run out. If sampling expensive wine, usually only one bottle will be opened.
– forego the cell phone or blackberry for an hour or two.
– these events are sampling events, so don't expect a full glass. If you ask for a second pour of something, you should consider purchasing a bottle.
– do not pour for yourself, a staff , agent or exhibitor has to pour the wine for you as per Alberta provincial legislation.
– start your tasting with bubbles, then whites, followed by reds and finally dessert wines. Within each of these types of wines, taste from lightest first to increasing full-bodiedness. In this sense, do a quick walkaround to see what's being presented, and decide if you want to taste some or all of the wines and move throughout the room according to what you'd like to sample.
– there are spit buckets about, you don't have to swallow every wine. It is not a social faux pas to spit.
– plan your event. If you are swallowing 40 wines, please arrange for a cab or pickup ahead of time. Please drink responsibly.
– if you over indulge and misbehave, expect the staff to stop pouring for you or be asked to leave as per provincial law.
– leave the perfume or cologne behind or we'll wonder why every wine smells like Channel #5.  If there is one rule to follow, please, please follow this one, for you could ruin the experience for all attendees.
– consume lots of water, or use bread if provided as a palate cleanser. Also, rinse your glass often with water in between wines.
– ask lots of questions, there are usually product experts that can elaborate on the wines being poured – sometimes there's even a winemaker, so take full advantage and learn all you can. Remember the idea is to explore and experiment.
– if you think there's something off with the sample, don't be afraid to voice your concerns. You'll be amazed how often you're correct  that the sample bottle may be corked or off. Trust your instincts.
– if it is a free tasting that ask for donations, please leave a few dollars to support whatever charity. A lot of time and effort go into organizing events for the community causes, and is appreciated.
– keep the children at home, these are 18+ events.
All events should be fun and educational, and these tips will hopefully enable you to enjoy your wine experience.