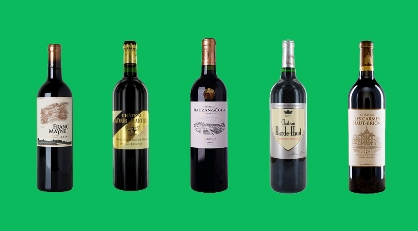 Author: Dirk Chan
The 2015 Bordeaux Futures campaign is nearing the end with only a few ultra-premiums to come. The response has been exceptional thank you. 2015 looks to be an excellent vintage (certainly the best since 2010) where the Merlot based right bank appellations of Pomerol, St. Emilion are the highlights of the vintage. On the Cabernet based left bank, Margaux and Pessac-Leognan appear to be head of class. There are bargains in the right bank satellite regions, with an overall impression of fairly good value (for a change). Pricing is down from the highs of 2009 & 2010's so this is the vintage to stock up on if you're at all interested in cellar worthy Bordeaux from an excellent vintage.
If you're at all interested in having some great Bordeaux to celebrate with down the road, don't miss this opportunity. Payment is expected in full now, the wines arrive in summer/fall of 2018. Listed below are current offerings, quantities are limited and some only a few bottles remain. They are allocated on a first come first served basis so don't delay. You are welcome to drop us an email with the desired wine(s) and quantity or you can also purchase online individually, but if you're going to buy a lot, we'd prefer you email us and we can allocate for you now and do one invoice for full payment at the end of the campaign (makes it easier for us to manage) – the campaign ends at the end of June.
Check out the offerings here..