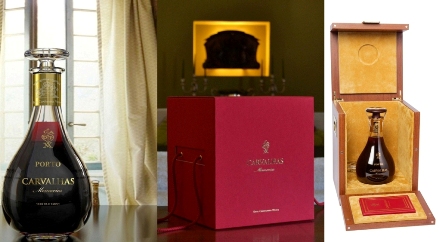 Author: Dirk Chan
Porto's Real Companhia Velha, established in 1756, is releasing a historic Very Old Tawny Port, predominantly 1867 wine that has been refreshed with 7% of 1900 wine. This is a rare opportunity to taste a bit of history here from something so very old. Imagine experiencing something that dates from 1867, just by mere coincidence the year of Canada's Confederation. We are taking pre-orders only for this wonderfully packaged, ultra-rare and limited production (one barrel only) tawny – $3999.99/bottle.
The story of this Port travels back to the harvest of 1867 at Quinta das Carvalhas, one of the most prominent properties in the Douro Valley, which is highly known for the beauty of its landscape and its spectacular vineyards.
This Port unveils as a true memory of the 19th Century, preserved in time with meticulous care and an almost religious devotion. Kept at first in the cellars of the renowned company Miguel Sousa Guedes, it was later, during the 20th Century with the incorporation of this firm, left in the hands of successive generations of cellar masters at Real Companhia Velha.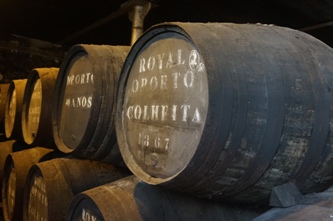 It followed a long and patient aging period at the Company's Centenary cellars in Vila Nova de Gaia, remaining in the original barrel of old oak until reaching a stage of perfection revealed by a sumptuous bouquet and an exceptional palate.
The deadline for pre-ordering is Saturday, October 1st. The port wll be air-freighted here before Christmas.
1867 Real Companhia Velha Very Old Tawny Port (Douro, Portugal) – $3999.99