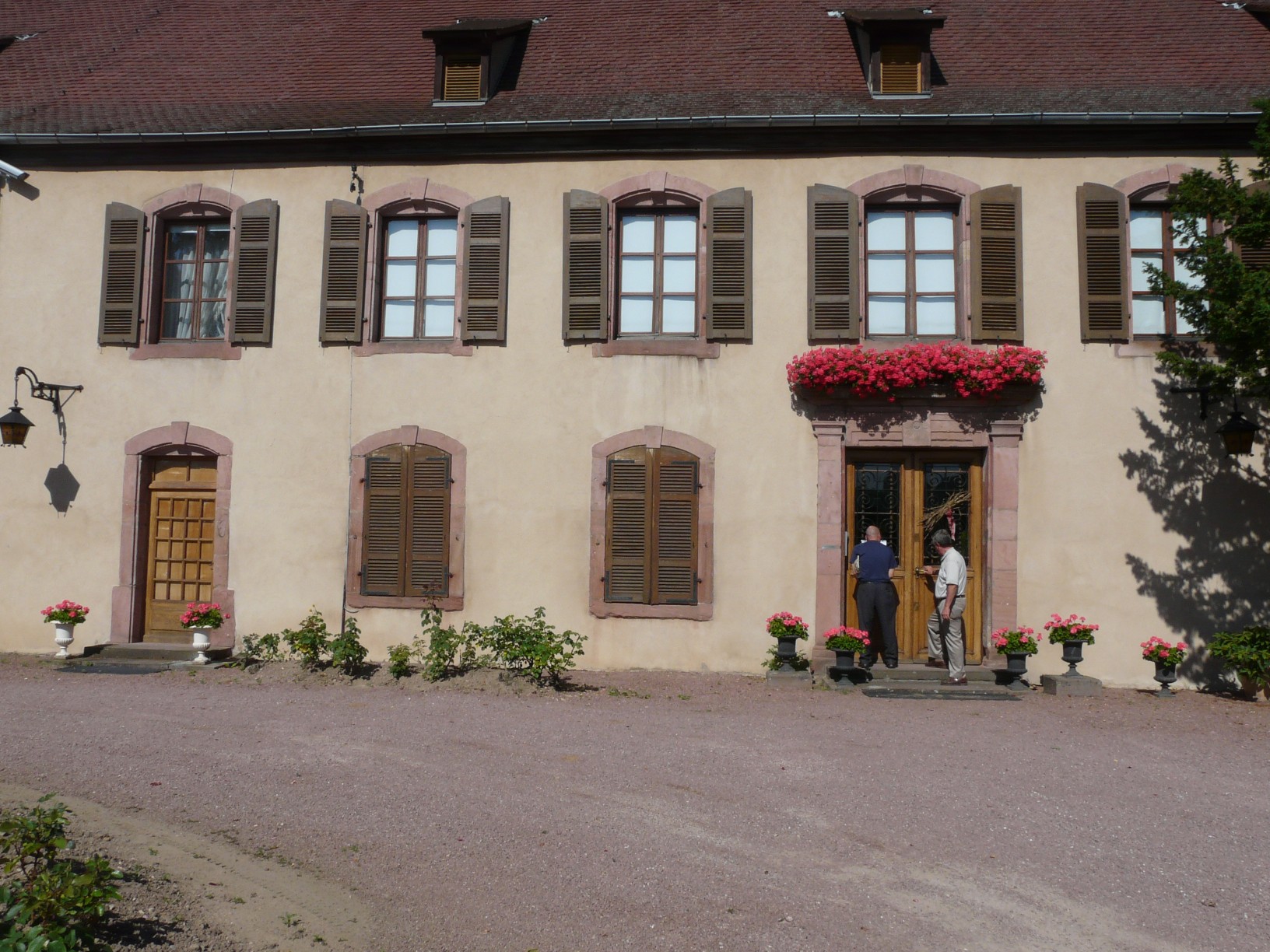 Authors: Ed Fong, Dirk Chan
Pictured is the main entrance to the famous estate of Domaine Weinbach, established by the monks of the Monastery of Capuchin in 1612. Located in the town of Kaysersberg, just five miles northwest of Colmar, one of Alsace's largest towns. Ed & Annabelle visited with Catherine Faller this week and spent the morning tasting 16 wines, many from the excellent 2007 vintage, a vintage of balance, finesse and bright acidity. The women of Weinbach (mother Colette and daughters Catherine and Laurence) form a triumvirate of women at the leading edge of winemaking – they have cultivated their 140 hectares of vineyards organically since 1998 and the estates in acknowledged as amongst the greatest in all of France.  With an emphasis on quality of grapes, vineyard work, low yields due to tight crop thinning, the results are the very famous Rieslings (Cuvees Schlossberg,  Ste. Catherine), Gewurztraminer (Cuvees Laurence , Furstentum) and Pinot Gris (Cuvee Ste. Catherine).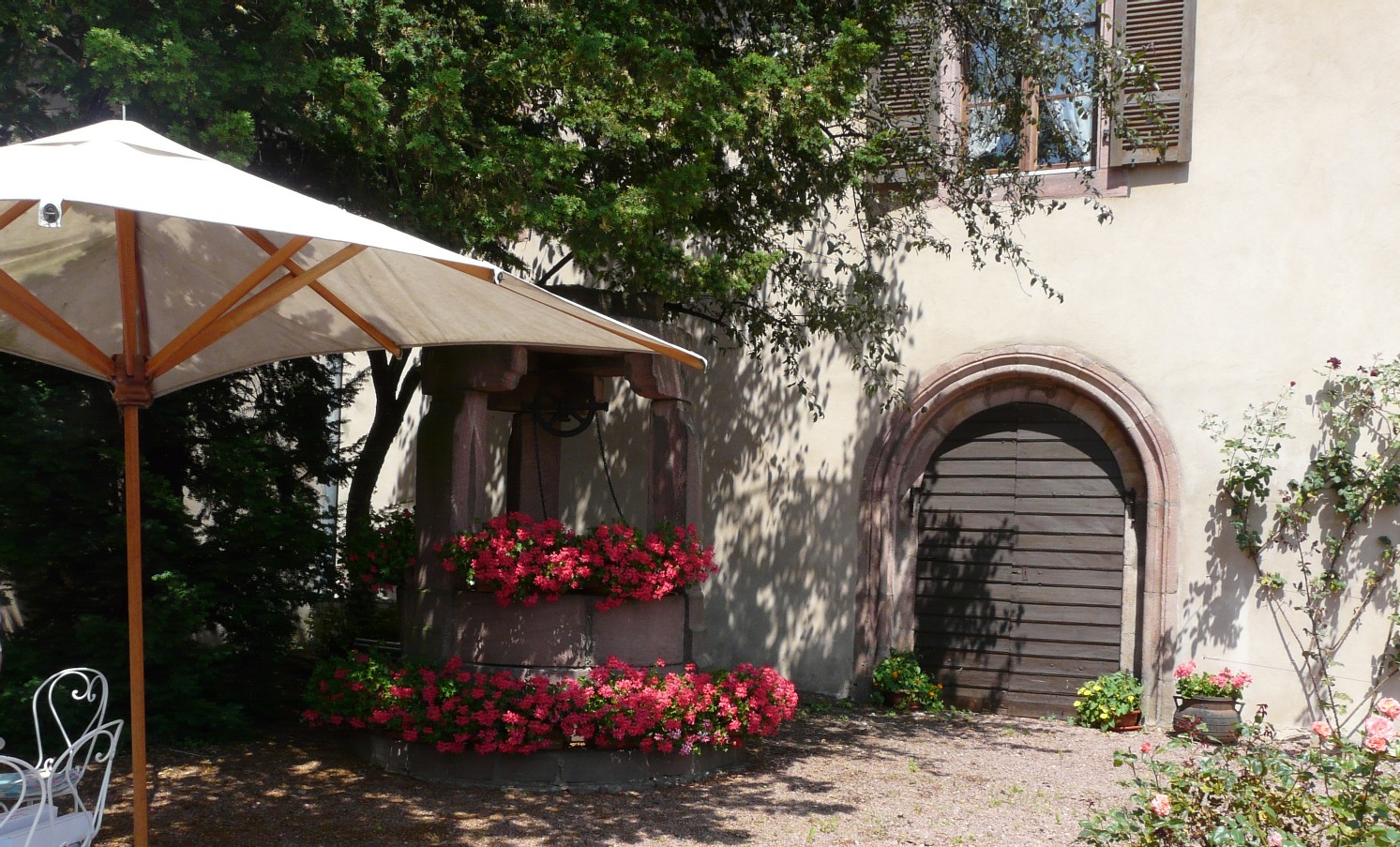 Many of you have met Catherine when she was here a couple of years ago to taste with us at the store. Just like two years ago, the highlight of Eddie & Annabelle's tasting was again the ultra-rare dessert wines Vendanges Tardives and three different SGN's (Selection de Grains Nobles – the very high quality and tiny production sweet dessert wines). Eddie is still singing the praises of lunch with Catherine at the Michelin 3 star 'Aux Armes de France' in Ammerschwihr, the best restaurant along the entire wine road so far – where he had the traditional cuisine of Charcroute Garnis and Escargot. The second picture here is the entrance to the Weinbach cellars. We thank our friends at Dream Wines for organizing a great day with Catherine Faller.
2005 Domaine Weinbach Cuvee Ste. Catherine Pinot Gris – $59.99

2005 Domaine Weinbach Cuvee Laurence Gewurztraiminer – $69.99

2001 Domaine Weinbach Gewurztraminer Mambourg Vendanges Tardives – $64.99