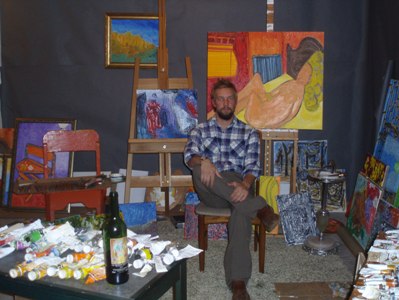 Author: Dirk Chan
It's not often you have a chance to meet a wine label designer, yet alone one from Edmonton. It is our great pleasure to welcome our friend and local artist Ramsey Dziubiak to deVines for an afternoon of Art and Wine this coming Saturday between noon and 4pm. Ramsey is a well-known artist whose works has been on prominent display at our store since its inception.
Ramsey paints with brilliant coloured oils on fine Belgian linen and his pieces are unique in that they may be displayed in both traditional and modern décor – timeless motifs are carried throughout his works which has garnered international attention. The pieces reflect his life; the triumphs and failures, the excitement and ennui. Currently, his works hang in the houses of many private art collectors in Toronto, Vancouver and Edmonton.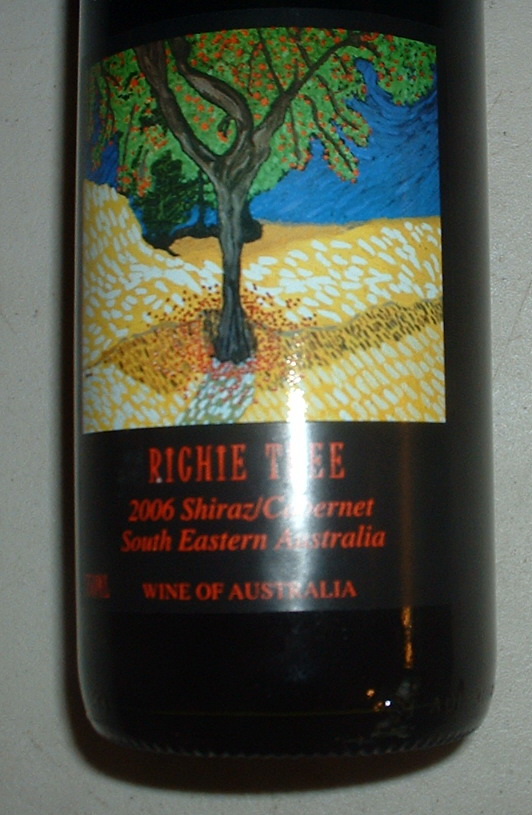 Ramsey's work is available for viewing online at the Saatchi Gallery, an interactive art gallery based out of London – check out the gallery here.
Join us this saturday, August 8th as we sample a pair of wines from Canonbah Bridge called the Richie Tree, one is a Chardonnay-Semillon blend and the other a Shiraz-Cabernet blend. The wine labels for both of these wines were designed by Ramsey – ask him for an autographed bottle. Additional works of art by Ramsey will also be on display and available for sale. By the way, you can talk both painting and wine with Rams as he has a fine palette and is an avid wine enthusiast and collector.
2008 Richie Tree Semillon-Chardonnay – $14.49