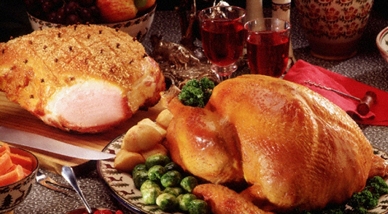 Author: Dirk Chan
Wow…Christmas is almost upon us, so here is our annual picks to accompany the classic turkey and/or ham dinner with all its fixings. Start your evening off with a sparkling wine,followed by whites, reds, a dessert wine and perhaps a lovely port to end off the evening.
Sparkling Wines
Sparkling wines are a great way to start any function whether its a greeting aperitif or to pair with appetizers. Lively and clean, these will get everyone ready for what's to come next.

2013 Domaine Rosier Cuvee Ma Maison Cremant de Limoux (Languedoc-Roussillon, France) – $21.99
NV Luis Pato Bruto Vinho Espumante Rosado (Bairrada, Portugal) – $21.49
2016 Medici Concerto Lambrusco (Emilia-Romagna, Italy) – $25.99
2011 Edoardo Miroglio Brut Rose (Bulgaria) – $36.99
Champagne
Now if you serve Champagne, your audience will immediately know you're here to do some serious partaking and celebrating.
NV Domaine Ployez-Jacquemart Extra Brut Passion (Champagne, France) – $66.99
NV Nicolas Maillart Brut Rosé Grand Cru (Champagne, France) – $74.99
NV Billecart-Salmon Blanc de Blancs Grand Cru (Champagne, France) – $149.99
2006 Taittinger Comtes de Champagne (Champagne, France) – $299.99
Whites & Pinks
Whites with a touch of sweetness is preferred because of the sweetness of some of the fixings – candied yams, cranberry sauce, and honey for the glazed ham. A completely dry white will seem more austere and void of fruit due to the sweetness of the food so I recommend Rieslings (dry or off-dry, both work), Gewurztraminers or other Germanic or Alsace varietals. Having said that, some will always go with a dry creamy Chardonnay or Chenon irregardless and that's perfectly fine. Also, don't forget that rosés work really well too!
2017 Hess Family Amalaya Salto Torrontes Riesling (Calchaqui, Argentina) – $16.99
2001 Querbach Library Release Edition Riesling (Rheingau, Germany) – $29.99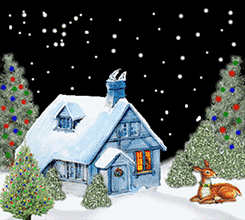 2015 Spier 21 Gables Chenin Blanc (Western Cape, South Africa) – $32.99
2010 Domaine Lucien Jacob Savigny-Vergelesses Premiere Cru (Burgundy – Cote de Beaune, France) – $49.99
2013 Schlossgut Diel Riesling Spatlese Dorsheimer Goldloch (Nahe, Germany) – $59.99
2013 Zind-Humbrecht Clos Windsbuhl Pinot Gris (Alsace, France) – $109.99
2017 Château Le Grand Verdus Rose (Bordeaux, France) – $21.99
2017 Agricola Tiberio Cerasuolo d'Abruzzo (Abruzzi, Italy) – $28.99
Reds
For reds, try to avoid the big oaky tannic monsters. Oak and tannins are the enemies when pairing with slightly sweet food, try for a red with lots of up-front fruit, little oak and a soft tannins like a Beaujolais (served slightly chilled) or a Pinot Noir.
2017 Zorzal Pinot Noir Terroir Unico (Mendoza, Argentina) – $19.99
2015 Dominique Piron Chiroubles (Beaujolais, France) – $27.99
2010 Château Le Borderon (Bordeaux – Haut-Medoc, France) – $29.99
2016 G. D. Vajra Luigi Baudana Dragon Langhe Rosso (Piedmont, Italy) – $31.99
2015 Domaine Pavelot Savigny les Beaune (Burgundy – Cote de Beaune, France) – $44.99
2001 Faustino I Gran Reserva (Rioja, Spain) – $59.99
2015 Montes Purple Angel (Colchagua Valley, Chile) – $84.99
2011 Castello dei Rampolla Sammarco (Tuscany, Italy) – $99.99
2014 Robert Craig Mount Veeder Cabernet Sauvignon (California – Napa Valley, United States) – $139.99
2000 Château Lafon-Rochet (Bordeaux – St. Estephe, France) – $169.99
2010 Ghislain Kohut Echezeaux Grand Cru (Burgundy – Cote de Nuits, France) – $179.99
1995 Château Clinet (Bordeaux – Pomerol, France) – $319.99

Dessert
As for dessert, remember dessert wine should be sweeter than the dessert itself.
2015 Elderton Botrytis Semillon (Barossa Valley, Australia) 375mL – $22.99
2006 Il Poggione Sant'Antimo Vin Santo Riserva (Tuscany, Italy) – 500mL -$48.99
2003 Château Suduiraut (Bordeaux – Sauternes, France) – 375mL – $59.99
2001 Avignonesi Occhio di Pernice Vin Santo (Tuscany, Italy) – 375mL – $349.99

Port (Post Dinner)
Port is always good for the final touches of a meal whether its a ruby or a tawny. Try with blue-veined cheeses and roasted nuts.


Porto Quevedo White Port (Douro, Portugal) – $22.99
NV Quinta da Trovisca Reserve Ruby Bio Port (Douro, Portugal) – $39.99
1995 Messias Colheita (Douro, Portugal) – $59.99
Quinta do Mourao Sao Leonardo 30 Year Old Tawny Port (Douro, Portugal) – $149.99
1968 Taylor Fladgate Very Old Single Harvest Port (Douro, Portugal) – $289.99
1994 Taylor Fladgate Vintage Port (Douro, Portugal) – $499.99
Finally, if you are pressed for time, try out our December Mixed Case – $233.87 or our December Club 6-Pack – $171.08 where a lot of the wines would pair well with Christmas dinner.
Note our extended hours of operations leading up to Christmas and New Years.
Top of the Season to everyone!