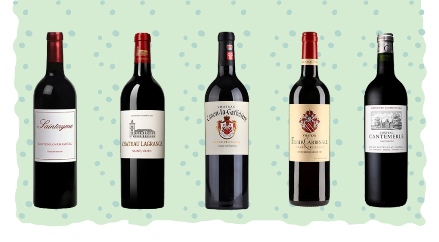 Author: Dirk Chan
For only the 2nd time ever, Bordeaux has had a trio of great years – 2018, 2019 and now 2020. The last and only other time this occurred was 1988, 89 and 1990. Thus, we are announcing there will be a Futures Campaign for the 2020, the so-called "Covid Vintage".
How does Futures work you ask – well at its most basic level, you're purchasing unfinished wine – you pay for it in full now, and in two years time, they arrive and you have some great Bordeaux to cellar for some time before enjoying the fruits of your patience. The wines when bottled will be 10-15% higher so you get a price break. Nowadays, you buy futures so you can get your hands on a bottle or two of something great and rare. Bordeaux being one of the great wines in the world – at the top end, demand far out strips availability and Futures may be the only way of ensuring you get your hands on some illustrious houses.
2020 appears to be a Right Bank vintage, so the Merlot dominant appellations of St. Emilion and Pomerol will be highly sought after while Margaux and Haut-Medoc's with high percentage of Merlot are also popular.
The pricing appears to be an increase of a few percent to 10%, thus a little more expensive than the giveaway pricing from last year, but still quite a bit cheaper than 2018. However, given that yields were down in general 20%, we are receiving less quantity than normal.
As usual, items offered will be sold on a first-come first served basis and in some cases maximums applied. In many cases we won't be able to go back for more of something once it sells out and if we do, price will be second tranche (release) pricing.
If you would like to receive all the releases in the most timely manner, please subscribe to the 2020 Bordeaux Futures Offerings using this link –
https://secure.campaigner.com/CSB/Public/Form.aspx?fid=1842652&ac=cdw8
It is a two step confirmation, you will have to click the link sent to your email address. This ensures you get the offers as soon as we release them. Any unsold product will go on the main website two days after the initial offering. As usual, we'll be updating each product with running counts of what's left for sale as best we can. Subscribers can expect two offerings per week over 3 or 4 weeks beginning next week, the campaign will end early to mid June.
Check out all available wines here..