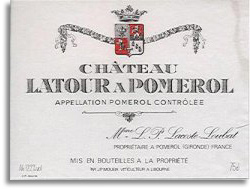 Author: Dirk Chan
The deadline for deVine's 2009 Bordeaux Futures program is fast approaching. Purchasing ends this Sunday, July 18 at 6pm. Please have your selections and 75% downpayment in to us by then. The remaining 25% will be due on arrival of the wines in mid to late 2012. This campaign has been a most interesting one with buying occuring at every price point. Some of the wines have sold out and it did not make sense to go back for second and third tranche prices, which are extremely expensive.
While there are bargains at the Petit Chateaux and Cru Bourgeois levels and worth buying by the case, it is a different story for the highest scoring (95+ points) wines which are the most expensive ever, even with the strong Canadian dollar versus the up and down Euro. Wines are actually 25-40% higher than the great 2005's. With careful chosing, some Grand Cru Classe wines were released at reasonable prices and we bought these and sold them just as quickly. I have designated a countdown system for selections which are down to their last twelve bottles, so if you are interested in those wines, please purchase immediately to avoid disappointment.
My advice is to buy all you could afford. With judicious selection, we have picked out what we consider as the pick of the litter for various price points. Despite my gripe regarding the superstars, 2009 is a great vintage in Bordeaux, and given its proven track record for aging, it is the foundation of most serious wine cellars – you will be glad you have them in ten years time. If you have any questions, or wish to speak to us about a particular chateaux, then please drop in to the store or make an appointment or an email, and we will gladly help you out in your decision making.
Check out our 2009 Bordeaux offer here.
It is very clear where Bordeaux is heading with the pricing of this campaign. In great vintages, Classified Growths and highly rated Right Banks are now viable to only the rich with deep pockets – it is a commodity market of supply and demand. The Bordelais are going to charge crazy prices for these great vintages, and the wine world can take it or leave it. Consider that the First Growth Chateau Lafite sold for $1200/bottle Cdn retail on the first tranche, then went to $2000 Cdn, and now the third tranche is $2600/bottle and amazingly the world is still buying. We can bulk (and we did) at these prices, but the next great vintage of Lafite will be even more than that (and we have witness first hand this price progression with the 2000, 2003, 2005 and now 2009's). The offshoot of all this is that all First Growths and Super Seconds from older vintages will also be going up in price correspondingly. Such is life in the world of fine wine!