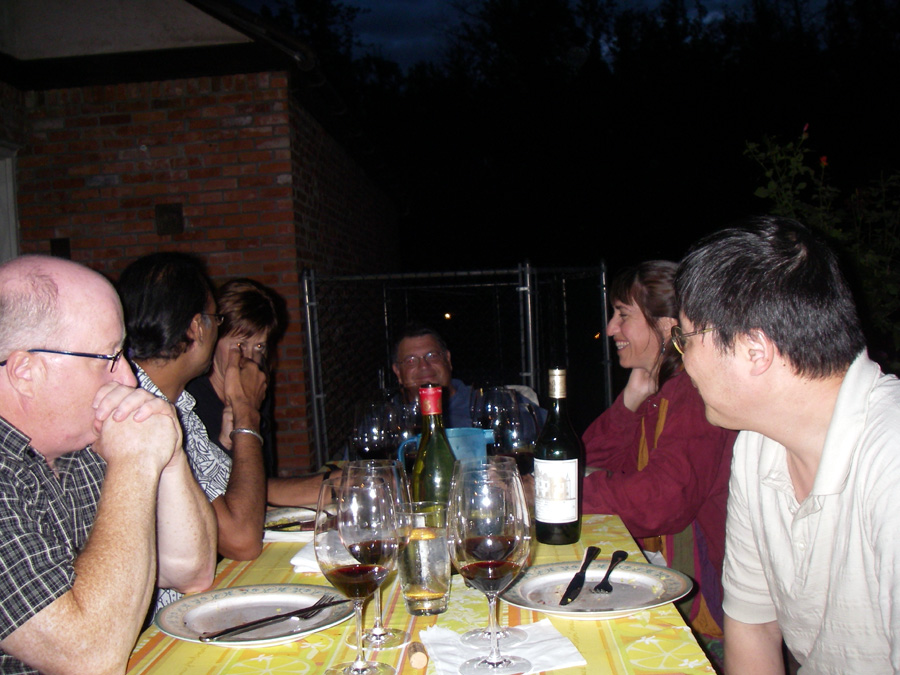 Author: Dirk Chan
I find as I'm getting older that time moves relentlessly onward faster and faster. The times spent with family, friends and loved ones have to be scheduled well in advance for it to come off at all. However, once in awhile, spontaneity works as last Saturday, my friend Richard Beeken hosted an event at his place in celebration of the return of our friends Macmoud and Jody, who had been travelling the world for more than 3 years. Friends Dean, Wayne, Paulette and myself joined. This came off in short notice, and without much fanfare but what a treat to spend one of the last warm days of summer outdoors.
The menu and wine pairings: chinese bbq roast pork, cheeses and deer sausage (a mature & superb 1985 Heidsick Brut), home-grown pear salad with goat cheese (Fess Parker Viognier, fresh and vibrant), herb roasted salmon (Yering Station Pinot Noir, very Burgundian), barbecued venison tenderloin (1979 Ch. Lafon Rochet (mature and autumnal), 1993 Ch. Haut Brion (fantastic nose and great breed), 2001 Guigal CdP (violets and more violets)) and apple cobbler (1996 Ch. de Fesles Bonnezeaux, light as a feather).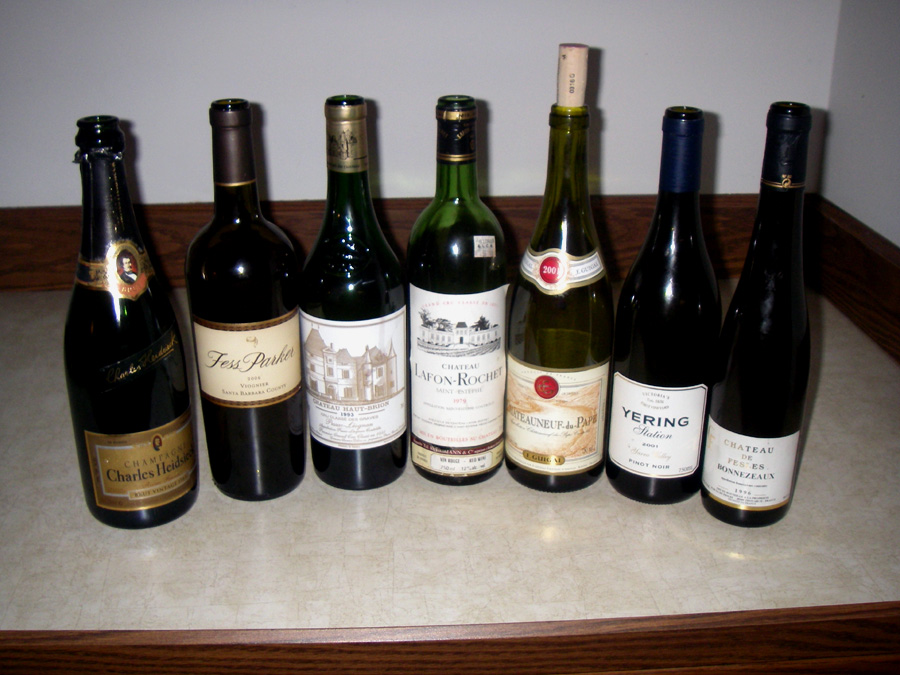 Though these gatherings are not as frequent as they used to be, they are no less special or memorable.
Do you have a gathering you want to share with others?