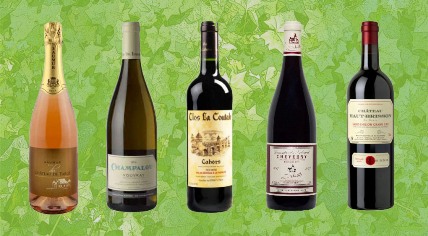 Author: Dirk Chan
deVine and Cellar Stock Importers Inc. proudly presents a tasting with Five Winemakers from France from the regions of Cahors, Loire Valley and Bordeaux on a special Wednesday night tasting on April 10th. We will close early for this stand-up event. Special thanks to owner Denise Brisson of Cellar Stock Importers for arranging this special evening.
Joining us to present their wines will be the following:
Philippe Bernede (owner & winemaker) of Clos la Coutale in Cahors
Thierry Delaille (owner & winemaker) of Domaine du Salvard, Cheverny in Loire Valley
Céline Champalou (owner & winemaker) of Domaine Champalou, Vouvray in Loire Valley
Paul Pisani-Ferry (owner) of Chateau de Targe, Saumur in Loire Valley
Sébastien Menut (director) of Chateau Haut Brisson, Saint Emilion in Bordeaux
For lovers of the Chenin Blanc, Cabernet Franc, Malbec and Merlot grapes, this will be an interesting tasting – you can wine talk with our guests in between wines. It's not often you get this many producers in one spot that you can rub shoulders with. Please book early to avoid disappointment as only 60 spots are available and it will be a hot ticket because of the pricing.
See the lineup & book your spot now..