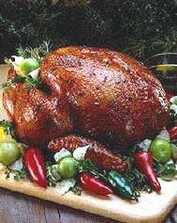 Author: Dirk Chan
Time to start thinking about what wines to pair with that traditional Christmas Turkey dinner.  Here are recommendations (in three price points)  for all the wines you need for that special Christmas evening,  starting with Sparkling wines, White wines, Rosé wines, Red wines and finally Dessert wines.
Sparkling wines are a great way to start off your festive evening. Great as a reception drink and to pair with appetizers. I recommend the great bargain that is the Seppelt Great Western Brut  – $11.99 , from Australia – lots of citrus notes and a crisp dry finish. At the mid-price level from Alsace, France – try the Lichtle Cremant d'Alsace – $24.99, great quality at half the price of real Champagne.

If you want the best however, then no other celebratory drink other than Champagne will do – try an up-and-coming Grower's Champagne like the NV Bruno Gobillard Brut – $54.99 or if a vintage Champagne is required, then the 1998 Veuve Clicquot 'La Grande Dame' – $199.99 will certainly impress any guest.
White wines: for the sweet cranberries, honeyed ham, candied yams etc, you don't want a dry white, it would taste very severe and tart. Any off-dry white will be better. Try the Miguel Torres Moscatel-Gewurztraminer – $15.99 with its perfumey nose from Spain,  the Louis Sipp Pinot Gris  – $24.99 from Alsace, France with its honeyed citrus notes and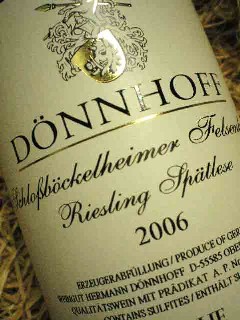 finally the sensational Helmut Donnhoff Felsenberg Riesling Spatlese – $61.99 from Germany which offers stunning apples, pears and minerals besides that out-of-this-world lightness of being.
Rosés work providing you don't go too crazy with sweet condiments. Crisp, zesty and bright, not to mention colorful, they are a great alternative for those who want something in between and white and a red.  None of them are pricey so try the fruity Sao Lourenco Touriga Nacional  – $13.99 from Portugal or the famous

Domaine Houchart – $18.99 from Provence, home of the most famous rosé producing region in the world.
To the Red wines now – there are so many wines to choose from here. Generally speaking, avoid a huge Shiraz or Cabernet, they are too big for the bird. You want something like a Gamay, Pinot Noir, Sangiovese or Tempranillo – look for a fruity wine that is lower in tannin and preferrably little or no oak treatment which would do better with the sweet fixings.

My personal favourite is Pinot Noir so try the value driven Don Rodolfo Pinot Noir – $14.99 from the hotbed of Argentina, a very pure lighter style. The 2005 Nicolas Potel Bourgogne – $26.99 hails from one of the greatest vintages ever in Burgundy and is full of finesse and balance – quite superb for the money. If you want a bigger, open styled Pinot with upfront and bold cherry and strawberry fruit and a larger mouthfeel, try Domaine Serene, a fine producer from Oregon, their Cuvee Yamhill – $53.99 or the award winning Evenstad – $159.99 (1.5L) bottlings are both extremely fine and classy.

Finally, the Dessert wines, the key thing to remember is to make sure your dessert wine is sweeter than the dessert itself. If you're serving pecan pie or that ilk, the Seppelt DP33 Muscat – $21.99 from Australia is big and brash enough with stunning concentration to stand up to it. For the port lovers paired with nuts and Stilton, how about the excellent Infantado Ruby Port – $22.99 from the Douro in the inexpensive category but for that something extraordinary, the 1985 Fonseca  Vintage Port – $239.99 will be a memorable way to end any meal (please invite me!).
Enjoy! If you have specific Christmas dinner pairing requirements, please feel free to drop by the store and we will be happy to help you find that perfect match.
NV Seppelt Great Western Brut – $11.99
NV Francois Licfhtle Brut – $24.99
NV Bruno Gobillard Brut – $54.99
1998 Veuve Clicquot La Grande Dame Brut – $199.99
2007 Miguel Torres Moscatel-Gewurztraminer – $15.99
2004 Louis Sipp Pinot Gris – $24.99
2006 Donnhoff Felsenberg Riesling Spatlese – $61.99
2007 Sao Lourenco Rose – $13.99
2007 Domaine Houchart Rose – $18.99
2005 Don Rodolfo Pinot Noir – $14.99
2005 Nicolas Potel Bourgogne – $26.99
2006 Domaine Serene Yamhill Cuvee – $53.99
2005 Domaine Serene Evenstad (1.5L) – $159.99
NV Seppelt DP33 Muscat – $21.99
NV Quinta do Infantado Ruby Port – $22.99