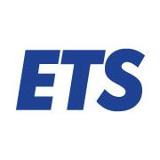 Author: Ed Fong
The merchants on 104th-St. have partnered with ETS to encourage the use of public transit when planning visits to our vibrant Downtown neighborhood. Not only is the use of ETS green, it is easy and convenient. Whether you're in Century Park or Clareview, you are just minutes away by LRT. The Bay/Enterprise Square Station is your gateway to 104th-St.
Merchants on 104th-St. are giving away prizes to visitors of ETS' Facebook Page. The contest will start Friday on June 7.You can find out more by visiting the ETS website here.

Thank you to the following merchants who have supported ETS with some great prizes!
– Blue Plate Diner
– Cavern
– Carbon Environmental Boutique
– deVine Wines & Spirits
– The Helm Clothing
– Kelly's Pub
Tickets, Transfers, Passes please!
On June 8 "Super Saturday", participating merchants on 104th-St. will offer special discounts to patrons who used public transportation to visit our street. Just show them your bus pass, validated transit ticket or transfer to enjoy great savings.
Participating merchants in this program are:
deVine Wines & Spirits:
10% off on all wine, spirits, accessories and ticketed events (excludes beer, vintage room and vintage keeper items)
Carbon Environmental Boutique:
10% off on all store items
Kelly's Pub:
10% off your entire check (includes all food and drink)
ETS, Our Partner in getting you to your destination!
June 8 "Super Saturday" promises to be a fun filled day in Downtown Edmonton. Take ETS to enjoy the Downtown Edmonton Community League's Pancake Breakfast, the Downtown Edmonton Farmers' Market, the annual Pride Parade and the 104th-St. Centennial Celebrations. We hope you can joy us for the festivities.