Authors:
Annabelle Evaristo, Dirk Chan
Ed & Annabelle left Edmonton this past Wednesday travelling by United Airlines to O'Hare in Chicago, and from there onward to Frankfurt. A drive from Heidelburg to Baden-Baden and then onto the city Colmar (the last town in France to be freed after the 2nd World War) in the heart of Alsace, France. Famous for its well preserved Old Town, it is here where they met up with our friend and travelling companion Wayne Ingram, also from Edmonton. Finally onto in Gueberschwihr  and the Hotel Relais du Vignoble. A Friday appointment with the bigger than life Olivier Zind-Humbrecht, the first Master of Wine in France highlight the first vineyard visit of Ed and Annabelle's European vacation. Zind-Humbrecht is a relatively young estate (formed in 1959), but it is certainly one of the most treasured estates in all of France. Determined to make the best wine possible, and letting the land impart its personality in his wines, Olivier believes in low yields, biodynamic farming and his wines bear out his beliefs.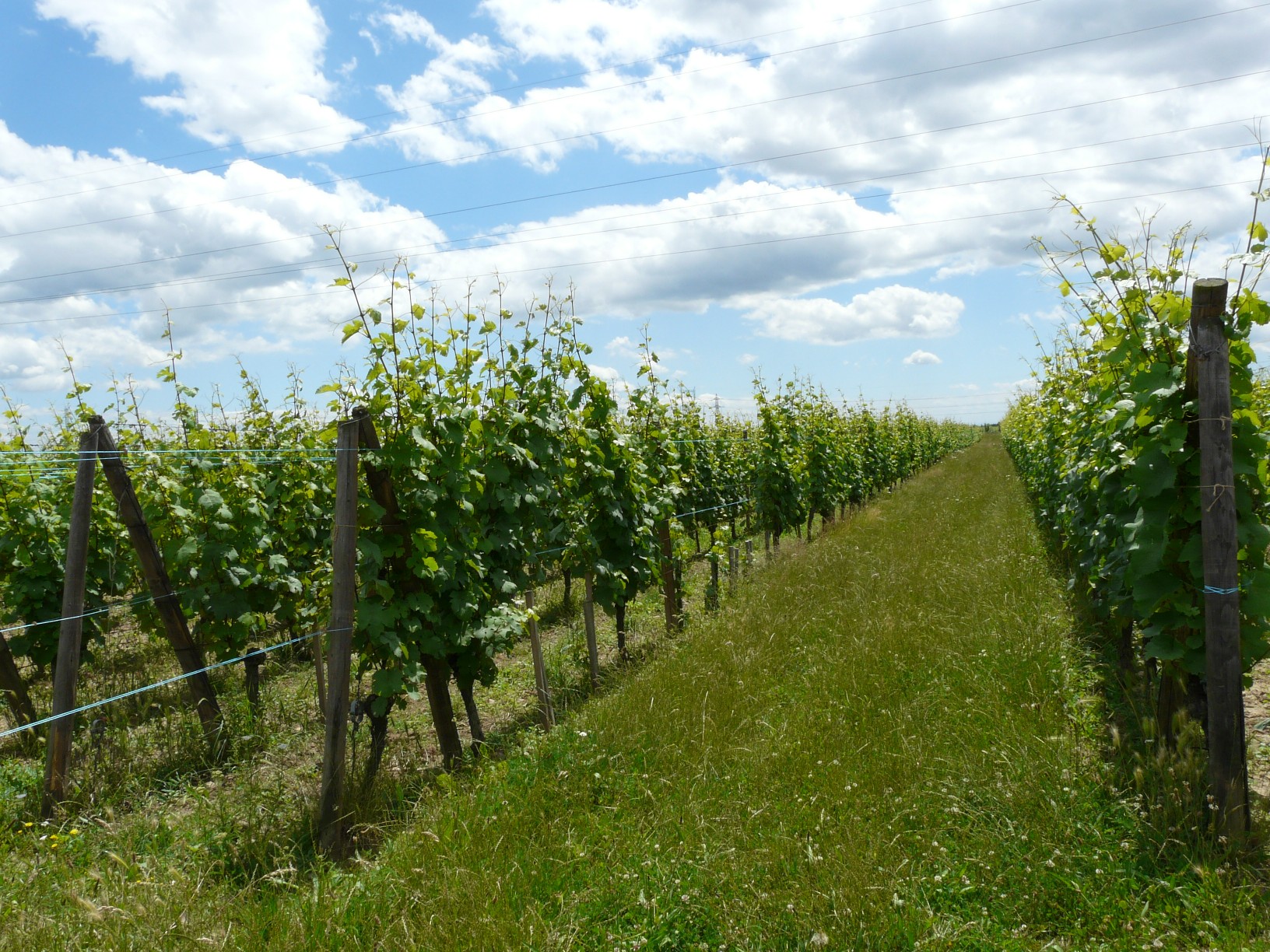 We tasted through 20 different wines from the 2006 vintage from barrel, the consensus tasting profile is this vintage has all of the typical big character ZH is famous for but in a drier style than usual. The attached graphic is a shot of the Calcaire Oligocene (calcium and marl) from the famous Heimbourg vineyard, very steep with a southern exposure where the Pinot Gris and Riesling are planted. The wines made from Heimbourg are spicy, rich, opulent, often marked by noble rot and aromatically complex.  A special thank you to our friends at Liquid Art Fine Wines for setting up a wow afternoon!
2003 Zind-Humbrecht Zind – $34.99

2005 Zind-Humbrecht Pinot Gris Thann – $41.99

2005 Zind-Humbrecht Gewurztraimner Turckheim – $49.99

2004 Zind-Humbrecht Riesling Turckeim Heimbourg – $52.99

2004 Zind-Humbrecht Clos Jebsal Vendange Tardive Pinot Gris – $54.99