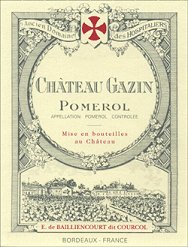 Author: Dirk Chan
For those of you where 2012 is a significant year, deVine's is offering a small selection for your consideration as futures. With a wet spring affecting flowering and also a wet harvest season, the earlier ripening right bank Merlot based wines are the way to go in this vintage, with Pomerol and St. Emilion being acknowledged as the best appellations. The later ripening Cabernet Sauvignon based left bank wines are very variable, with only the best and richest estates that could afford to do severe selection were able to make fine wines.
We've chosen mainly right bank wines and some of these are amongst the very best this vintage has to offer, they are also some of a very small list capable of aging for two decades.
As usual with our futures program, 75% down is required with the remaining 25% due in 2015 upon arrival. Supply is limited as we bought in small quantities, so best to purchase early for the best selection. The offering closes July 31st at midnight.
View our 2012 Bordeaux Futures offering page by clicking here..