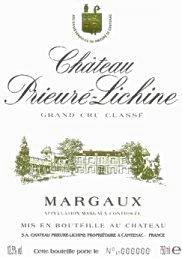 Author: Dirk Chan
deVine's 2010 Bordeaux have arrived. Please visit us online or in-store for the unveiling of dozens of wines from this legendary vintage. Following the 2000, 2005, and 2009 as vintages of the century, the 2010 joins this group easily – it is indeed a great and ageworthy vintage in the classic style. The comparison between 2010 and the flashy 2009 neighbour will generate debate for decades to come similar to the comparison between 1989 and 1990.
A perfect growing season and an uneventful harvest has resulted in a vintage characterized by mature ripe fruit, great acidity and freshness, and one with incredible aging potential across the board. While 2009 is the so called California vintage that reminds of 1982 that doesn't ever shut down, this is in the classic style that needs time to cellar and will likely go through a dumb phase.
Those of you who purchased futures deserve a pat on the back – 2010 is the most expensive vintage to date from Bordeaux and shelf prices are 20% higher than futures prices. While expensive, it is worthy of any serious cellar and for those with means and patience, it is a must buy. Many of you purchase in great quantities in 2009, and didn't go as long on 2010's, so now is the time to grab a few so you can do your own comparisons down the road.
Also not to be missed are the White Bordeaux 2010 from Pessac-Leognan, a great vintage for the whites and not to be missed.Terribly expensive, these Sauvignon Blanc-Semillon blends are also great agers, and great food pairing wines with amazing aromatics and textures that only the Graves terroir can produce. Treat yourselves!
With 2011 and 2012 reds being only very good, and 2013 shaping up to be the same, the back pressure and pricing on the great 2009 and 2010's will only increase with the passage of time. Put some in your back pocket now while supply lasts and reap the rewards in 10-20 years. Note quantities on most of these wines are limited, and once gone, we'll likely not go to market for additional inventory, so don't snooze.
Check out our available 2010 Left Banks here..
Check out our available 2010 Right Banks here..
Also, we have some 2009's remaining as well, check out our main website for those gems…