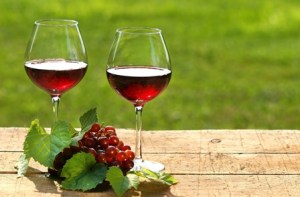 Author: Dirk Chan
Summer is going fast, and fall will be here before we would like (sadly), so on Saturday, August 23 @ 7pm – $30/person, we'll be hosting a fun Summer Intermezzo tasting to feast your eyes, nose and palates.
This stand-up tasting will feature some food friendly wines from Italy, Spain, South Africa and Chile – including sparkling, white, rose and reds.
We'll also do some neat small bites featuring fresh produce/meats from the 104th Street Market to pair with the wines. A great way to 'wine' down
the summer and gear up for the fall season.
You can sign up for this event here..
Here is the list of wines:
NV Feudi di San Gregorio DUBL Sparkling Falanghina (Campania, Italy) – $42.99
2012 Pieropan Soave Calvarino (Veneto, Italy) – $34.99
2011 Glen Carlou Quartz Stone Chardonnay (Paarl, South Africa) – $32.99
2012 Il Feuduccio Cerasuolo Rose (Abruzzi, Italy) – $22.49
2008 Abbazia Santa Anastasia Passomaggio (Sicily, Italy) – $27.49
2011 Undurraga T.H. Carignan (Maule Valley, Chile) – $27.99
2011 Dominio de Pingus PSI (Ribera del Duero, Spain) – $47.99
Hope you can all join us!