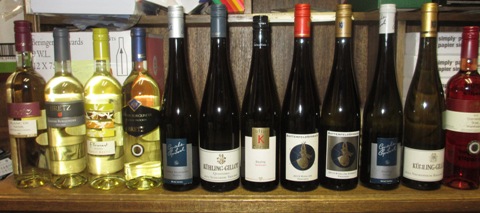 Author: Ed Fong
Ever wonder how deVine chooses what wines make it onto our shelves? Join us on Thursday, February 5th as we open 25 white and red German and Austrian wines not currently available in the Alberta market to taste, evaluate, and ultimately decide what will be listed.
Led by Ed Fong and the deVine team, this is a great opportunity to taste along with a group of wine professionals and have your voice heard in the listing process!
This is yet another one of our special 10th Anniversary tastings – only 18 spots available for this sit-down event so sign up fast to avoid disappointment. All proceeds from this tasting will be donated to further community development in Edmonton. PLEASE NOTE that this is a technical tasting and due to the number of wines being tasted spitting is mandatory to comply with liquor service regulations.
You can register for the unique event here..