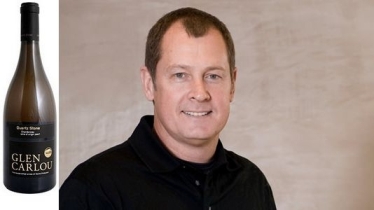 Author: Dirk Chan
Another in a series of deVine's 10th Anniversary tastings, we and International Wine Cellars welcome Johan Erasmus, General Manager of Glen Carlou, who will lead us through a set of six wines from their sparkling portfolio in this special sit-down event, scheduled for Thursday, February 19th at 7pm. Erasmus is an engaging and knowlegeable speaker who will inform and engage you with anecdotes, history and revealing wine talk.
Glen Carlou is located in Paarl (Southern Cape), South Africa and has been doing wonderful things in their short 28 year existence. Under the ownership and management of the world-renowned Hess Family (with additional holdings in USA, Australia and Argentina), Glen Carlou has been offering passionate and consistent wine for a great price for the last two decades and is now one of the country's leading producers. Of special interest are the splendid Quartz Stone Chardonnay (oldest block single vineyard) and their Gravel Quarry Cabernet Sauvignon (best vines named after the distinctive gravel soils from the old quarry site where the winery stands today) and ending with the sweet dessert Welder Chenin Blanc (single vineyard under careful canopy management, and named after winemaker Arco Laarman's nickname). Only 34 spots available for this tasting.
More details and registration for this event here..