Author: Dirk Chan
Valentine's Day is fast approaching next weekend. If you're planning that stay at home special evening,  here are some interesting wines to share with that someone special in your life from reception wine to white to red to dessert wines, and in all price ranges. If you have more specific needs, please feel free to drop in the store and one of us will gladly help you pick the right wines for this special occasion.
'Bubbly' Champagne – a must and French Champagne is the ultimate! A dozen roses and a rosé make a great pair! The de Sousa is part of the wave that is the Grower's Champagne, growers that use to sell their grapes to the higher profile producers – well now, they are making a name for themselves. The Bollinger is the Champagne that James Bond drinks, and this is this prodigious house's first ever non-vintage Rosé. Finally, the famous Dom Perignon is for those that want the best!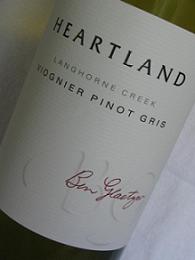 'Loving' Whites – The Highgate Heartbreaker is bright and lively, and this Chardonnay is made in the French Chablis style.  The Queen of Burgundy style wine would be great with a fish dish drizzled in lemon juice and olive oil. The Heartland Viognier-Pinot Gris blend is unique and intriguing, bring in the stone fruit nose of the Viognier and lemony melon palate from the Pinot Gris. A great wines for the appetizer course of any Valentine meal.

'Heart'y Reds  – The famous d'Arenberg Love Grass Shiraz is named after the velcro-like long-stemmed flowers that attach themselves to the vineyard worker's shoes during the harvest. Rich and weighty, this wine has lovely plums, rhubarb, mullberry and peppery notes. The full-bodied Carnival of Love is a perennial Wine Spectator Top 10 wine with its intense, luscious purity, symmetry and tons of black peppery fruit.
'Sweet' Desserts – great endings and something to pair with chocolate! The Clos Haut Peyraguey Sauterne hails from the legendary 2001 vintage, it screams pineapple, strawberry, peach and nectarines paired with an oily, glycerin like texture that covers every inch of your palate. Great with a fruit tart. The Markus Molitor is a fabulous dessert wine from Germany. Made in very small numbers, it has great apricot, melon, peach and minerality notes balanced with tremendous acidity that makes it feel seamless.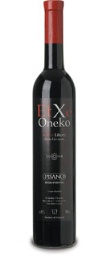 Works well with fruit based desserts. The Pisano Tannat Oneko is an awesome pairing with anything chocolate – fondue or cake. Rich and powerful, it is made from the thick-skinned Tannat grape reputed to have the best health benefits for your 'heart'.
Happy Valentines Day!
NV de Sousa Brut Merveille – $59.99 NV Bollinger Rosé – $129.99 2000 Dom Perignon – $224.99

2007 Highgate Heartbreaker Chardonnay – $29.99
2006 Hearland Viognier-Pinot Gris – $21.49
2004 d'Arenberg Love Grass Shiraz – $26.99
2006 Mollydooker Carnival of Love Shiraz – $129.99
2001 Chateau Clos Haut Peyraguey – $76.99

2005 Markus Molitor Riesling Beerenauslese Riesling – $99.99