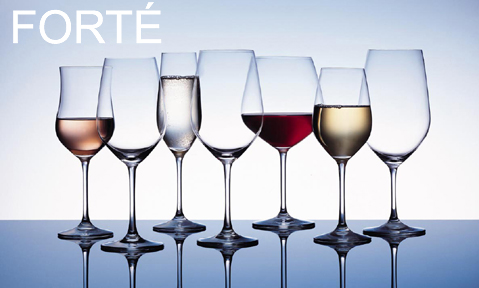 Author: Dirk Chan
Have you tired of hand washing your crystal wine glasses after a night of entertaining? Have you cried over a broken Riedel stem? Well, here is a viable alternative from the legendary German glass producer Schott Zwiesel. After long years of intensive research and development, their new patented Tritan Crystal technology that uses Titanium and an unique tempering processes that has resulted in a crystal glass that is clear,  lead-free, durable, dish-water safe and break resistant while still is functional for the wine enthusiast.
Research was done in conjunction with the University of Erlangen that focused on individually tempering of 3 important zones of the glass: the rim, the junction of the bowl and stem, and the junction of the foot and stem. The fine-tuning included an advanced proprietary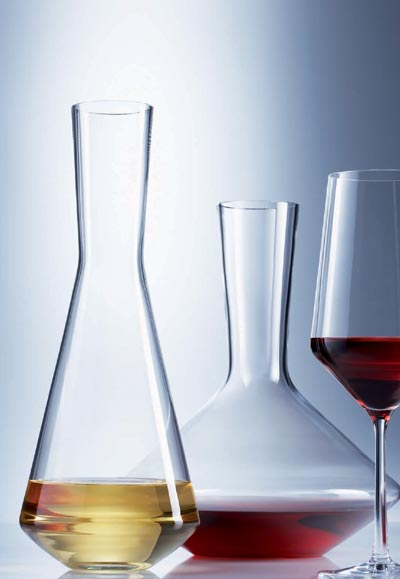 machine-made manufacturing process that has made a chip-free glass that lasts.
Now you can drink wine in style without worrying about breaking glass!Schott Zwiesel has been in the glass industry for more than a hundred years and has many industry firsts to their credit including the first fully automated production of blown glass stemware in 1967. They were also the first glassmaker to produce a lead-free crystal glass in the 1990's. A partnering arm, Fortessa, is a maker and marketer of tableware and accessories.A series of wine decanters with the same technology is also available, except these are not machine made, but each is individually hand-blown. They are expensive, but are of extremely high quality and workmanship.
Schott Zwiesel Forté Flute Glass – $15.99
Schott Zwiesel Forté Claret Glass – $15.99
Schott Zwiesel Forté Burgundy Glass – $16.99
Schott Zwiesel Forté Water Glass – $15.99
Schott Zwiesel The First Decanter – $205.99