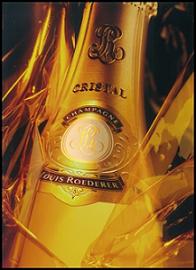 Author: Dirk Chan
Hard to believe but Easter is already coming up this weekend. Here are our recommendations for Easter dinner wine pairings:
Sparkling Wines are a great way to start off your festive evening, great as a reception or aperitif drink and to pair with appetizers. If you want the ultimate and money is no object, then the 2002 Louis Roederer 'Cristal' Brut – $349.99 will certainly impress any guest.  A less expensive Growers Champagne like the NV Bruno Gobillard Brut – $54.99 will do very nicely as well.
If you're on a budget then I recommend the bargain that is the NV Seppelt Great Western Brut  – $11.99  from Australia – lots of citrus notes and a crisp dry finish. The Italian Prosecco from Veneto has been a popular favourite at the store for more than a year now – I like the NV Val d'Oca Prosecco – $22.99, a lemony and dry sparkler with nice citrus notes and refined texture and lasting bubbles. At the mid-price level from Alsace, France – try the NV Rolet Cremant du Jura Brut Rosé  – $24.99, which represents stunning quality from the Jura (famous for their yellow wine) made from the indigenous Poulsard grape.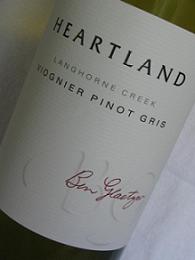 White Wines: for the honeyed ham, candied yams or cranberries and such, you don't want the white to be bone dry. Any off-dry white will do, try the 2007 Gehringer Brothers Classic Ehrenfelser – $16.99 from the Okanagan with its apricot, honey and peach flavors and some residual sugar that will work very well with ham. Some insist on a dry white, so i can recommend the 2006 Heartland Viognier-Pinot Gris – $21.49 from Australia, with a beautiful stone fruit nose of apricots and orange blossoms yet dry on the palate. Finally, an aged German Riesling that will provide the most complexity in the form of the 1976 Joh. Jos Christoffel Riesling Auslese – $69.99 featuring fabulous petrol aromas, stellar apples, peaches and pear fruit and a refreshing acidity that gives each sip an incredible energy and liveliness that belies its age. If you've never had an old German Riesling, here is the perfect scenario to try one.
Rosés work very well providing you don't go too crazy with sweet condiments. Crisp, zesty and bright, not to mention colorful, they are a great alternative for those who want something in between and white and a red.  None of them are pricey so try the fruity 2007 Sao Lourenco Touriga Nacional  – $13.99 from Portugal or one from France, home of some of the best pinks – the 2007 Gres Saint Paul Grange Gipsy – $16.99 and finally, from Mendoza, Argentina,  the 2008 Pasion 4 – $19.99 is a full-bodied Malbec that is both juicy and opulent.
To the Red wines now – there are so many wines to choose from here. Generally speaking, avoid a huge, extracted red, they are too big. You want something like a Gamay, Pinot Noir, Sangiovese, Grenache or Tempranillo – look for a fruity wine that is lower in tannin and preferrably little or no oak treatment which would do better with the sweet fixings.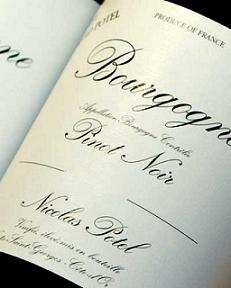 Experiment with the 2006 Artazuri Garnacha – $18.49 from Navarra, Spain with its spicy fruit, minerals and strawberry cherry fruit. My favourite is the Pinot Noir grape, and the 2006 Nicolas Potel Bourgogne – $26.99 hails from Burgundy and is full of finesse and balance. If you want a bigger, open styled Pinot Noir try the 2004 Rippon Lake Wanaka – $54.99 from New Zealand filled with dark black cherries and confiture aromas in a bold style.
Finally, the Dessert wines, the key thing to remember is to make sure your dessert wine is sweeter than the dessert itself. If you're serving fruit based desserts like a fruit flan for example, the 2005 Chateau Roumieu Sauterne – $23.99 gets my highest plug for great value for money.
A great alternative with fresh strawberries and creme fraiche is the amazing 2006 La Spinetta Moscato d'Asti – $24.49 from Veneto, very perfumey and slightly spritzy, the incredible flavors evaporate on your tongue. Heavenly! And finally, for the port lovers paired with nuts and Stilton, how about the rare and fully mature 1970 Grahams Vintage Port – $309.99, from probably the best drinking port vintage right now, this will leave you speechless (please invite me!).
Enjoy! If you have specific dinner pairing requirements, please feel free to drop by the store and we will be happy to help you find the right wine!
2002 Louis Roederer Cristal Brut – $349.99
NV Bruno Gobillard Brut – $54.99
NV Seppelt Great Western Brut – $11.99
NV Val d'Oca Prosecco  – $22.99
NV Cremant du Jura Rose Brut – $24.99
2007 Gehringer Brothers Classic Ehrenfelser – $16.99
2006 Heartland Viognier-Pinot Gris – $21.49
1976 Joh. Joh Christoffel Riesling Auslese – $79.99
2007 Sao Lourenco Rose – $13.99
2006 Gres Saint Paul Gypsy Rose – $16.99 
2008 Joffre Pasion 4 Malbec Rose – $19.99
2006 Artazuri Garnacha – $18.49
2006 Nicolas Potel Bourgogne – $26.99
2004 Rippon Lake Wanaka Pinot Noir – $54.99
2005 Chateau Roumieu Sauterne – $23.99
2006 La Spinetta Moscato d'Asti – $24.49